By 2050, New York City is planning to reduce carbon emissions by 85% from 1990 levels. And how do you think they're going to do this? - By cracking down on the city's biggest greenhouse gas culprit, the building sector.
According to the NYC Office of Climate and Environmental Justice, over 70% of the city's emissions come from its buildings. So, it makes sense why this is the first and strictest line of re-corrective environmental regulations.
Read on to learn why buildings are getting a new round of climate regulations, how it will affect tenants, and opportunities to benefit your corporate lease.
Buildings Contribution to the Climate Crisis
In 2021, carbon emissions from the construction and regular operation of buildings hit a record high, as per data from the Global Alliance for Buildings and Construction. Nearly half of this is due to commercial real estate construction and maintenance.
"Residential and commercial buildings account for 40 percent of U.S. energy consumption and 31 percent of U.S. greenhouse gas emissions, more than transportation, manufacturing, agriculture, or any other sector of the economy." -Propmodo
So as a result, legislatures across the country launched a slew of prohibitive measures that crack down on greenhouse gases from large buildings. The goal? A state of net-zero emissions.
The Effect on Corporate Tenants
These laws don't just have detrimental effects on property owners, but the tenants within them. When offices are such a predominant force in the CRE industry, they are then first on the hitlist for targeted measures to cut down on emissions.
Both the Securities and Exchange Commission (SEC) and U.S. Treasury Department released proposals that forced public companies to disclose their greenhouse gas emissions and climate risk data.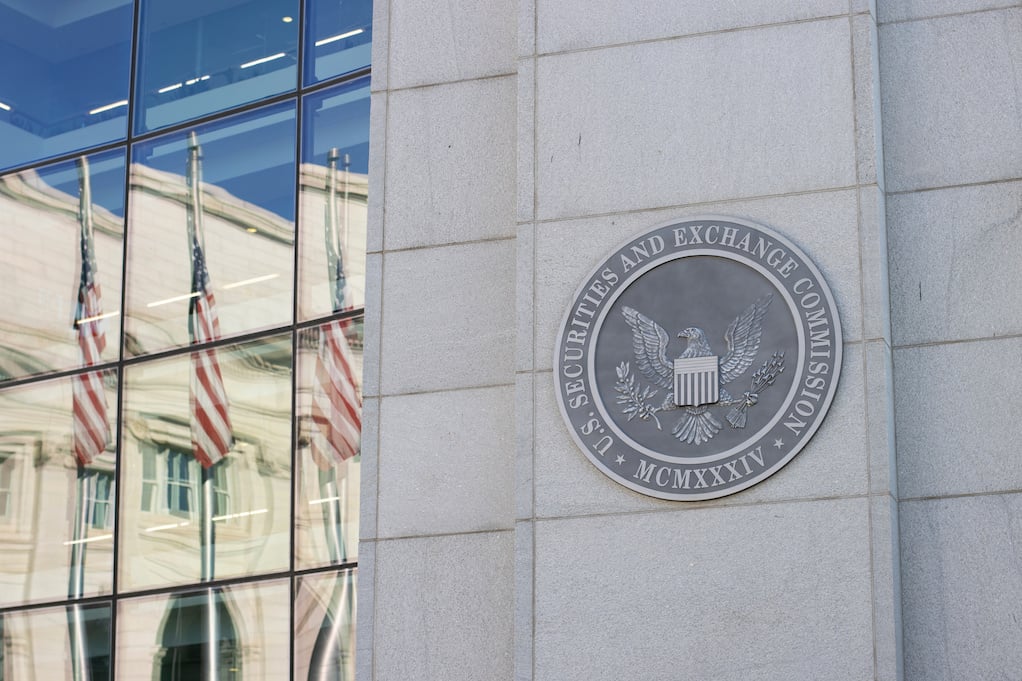 If found guilty of having a large footprint, a company's reputation can suffer. Not only will they likely be slammed with steep fines, but they risk stiff ramifications in the court of public opinion.
In an era where sustainability is a pillar of strong corporate brand image, reporting such data can make or break a company's ability to connect with the public. The importance is further compounded by ESG's influence in the matter.
Since new ESG rules placed carbon limits on large buildings, office tenants (especially in multi-tenant metropolitan buildings) are likely to be inordinately affected. The influence is sure to be widespread since it is estimated that 40 percent of assets under management globally are now operating under some form of ESG mandate. For the basics on how ESG affects your commercial real estate, check out this article: How and Why to Integrate ESG Standards in Your CRE.
So, if you're under the gun to reveal your greenhouse emissions data, your commercial real estate is the place to improve.
LEED and Green Certifications
Beyond recent proposed laws has been the existing standard of environmentally conscious buildings, the Leadership in Energy and Environmental Design (LEED) Certification. The US Green Building Council defines the organization founded in the 1990s as a "framework for healthy, highly efficient, and cost-saving green buildings, which offer environmental, social and governance benefits."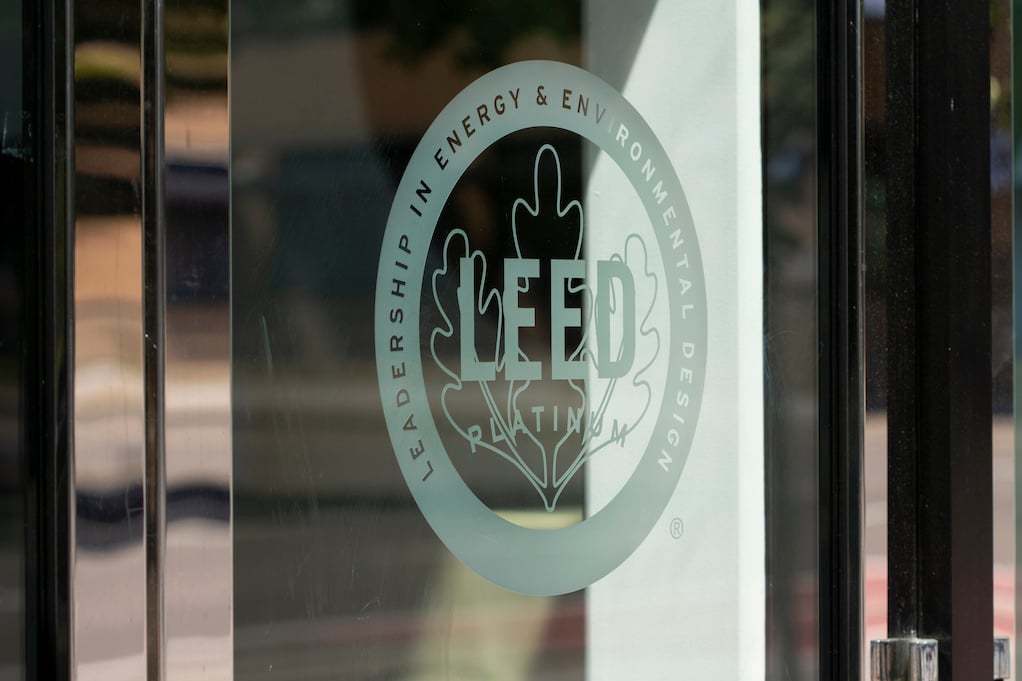 While LEED is not the end-all-be-all, it is usually the most widely accepted. Others like the World Wildlife Fund "Green Office Organization" are founded on similar principles. Qualifying status can be achieved through carrying out acceptable green practices in:
Management

Communications

Energy and Water

Procurement

Recycling, Sorting, Cleaning

Travel

Food
No matter what organization you belong to, some adherence to green regulations is more pressing now than ever. As discussed, New York has a plan for carbon neutrality, but it's not alone. Washington D.C., San Francisco, Boston, and many others are also pushing hard and fast goals for a stop to greenhouse gases.
So, as more of these laws go into practice, it's time to take notice. If it hasn't happened in your city yet, it's in your backyard. Depending on your location, your responsibility to adhere to these regulations will vary, but corporations everywhere feel the effect of this trend toward sustainability.
The Pressure to Comply is on Property Owners
Building owners can't catch a break. If they've made it out alive from the Office Apocalypse, now they're tasked with flipping the way they run their properties on its head (that is if they haven't already updated their building with modern amenities).
Traditional office buildings are now being likened to the "gas guzzlers" of commercial properties: Outdated, not environmentally conscious, and overpriced. As a result, there is overwhelmingly negative investor, tenant, and overall consumer interest in such buildings.
Rather than "green", these "brown" offices are seeing a much lower ROI than their environmentally conscious counterparts. In fact, according to Propmodo
"Several studies have shown that buildings with better energy and carbon efficiency get a "green premium" on rents and lease-ups."
Buildings maintained by green technology significantly reduce their OpEx spending. According to the USGBC (US Green Building Council) "Buildings that are LEED certified have reported nearly 20 percent lower maintenance costs than similar, non-LEED buildings, while green retrofits generally decrease operation costs by almost 10 percent in one year."
(Note: The USGBC receives fees for certifying buildings as LEED qualified)
For property owners, updating a building with green or LEED standards can seem like a daunting cost. However, it may well be worth it. In addition to the benefit of higher asking base rents, they can reduce their overall maintenance costs. The latter is more so a perk for tenants, since landlords tend to "pass-through" the OpEx costs.
Even though the payoff is likely to be high, if your landlord doesn't want to update your building with green features, all is not lost. Buildings with green standards may qualify them for certain economic incentives and relief programs that negate the cost.
Commercial Property-Assessed Clean Energy (C-PACE) Financing, "Green Banks," and other organizations (that help) fund environmental retrofits. Also, The Inflation Reduction Act, which was recently passed, invested over $50 billion into "Green technologies that have the potential to lower energy bills, boost renewables, provide tax credits for tech like carbon capture, and further decarbonization."
So, if your landlord hasn't already been convinced by the overall dimming interest in their gas guzzler property, maybe the funding and incentives will help encourage them to go with the times.
"Climate risk is investment risk."
-BlackRock CEO Larry Fink
Regardless, the trend towards sustainability is excellent footing for corporate tenants. Right now, the pressure is on: If your company is publicly traded, let's be realistic. It's likely going to be your head on the chopping block if your emission data shows climate risk, not your landlord's. If you want to renegotiate your lease or renovate according to environmentally conscious (or just more modern) features, you can do so.
How Tenants Can Introduce Green Standards
There are lower occupancy rates than ever. Property owners are in a bind already because of this. If you suggest to your landlord that they have a trusted income from your tenancy for an additional ten years, they may be willing to update your TI allowance (or renovate the building themselves). Doing so will lift the overall property value anyway, so what other option do they really have?
It doesn't have to be a new and improved TI allowance. The point is that corporate tenants have more opportunities than ever to improve their spaces. Properly leveraging your tenancy through negotiation can lower the NPV of your lease through resetting rents to market value, new concessions, etc. And if you're in an older building or "gas guzzler" you have more footing to lower your rent rates.
What's even better is that you don't have to do this alone. The True Tenant Reps™ at iOptimize Realty® have 30+ years of experience securing the optimal CRE solutions for our corporate tenants. This means staying on top of emerging trends like the push for sustainability. So, if you want to make the most of your tenancy, a Tenant Rep can help you do so.
Talk to a True Tenant Rep™ to learn how take the next step to optimize your CRE.