If you are in the market for a new office or a warehouse, hiring a tenant rep to assist you throughout the real estate transaction process is a no-brainer. Not only would a tenant rep be able to curate a better list of prospective properties based on your exact requirements, but they would also negotiate better lease terms and provide you with a long-term real estate asset management advice.
Here's the best part. All the services provided by tenant rep brokers are free to the tenant leasing the space. Tenant representatives get paid for their work in the form of commission by the landlord whose property is being leased.
Just because the service is free, however, you shouldn't just hire the first broker you meet. There are several points to consider when selecting the professional to represent you in a real estate transaction.
No Conflict of Interest
Some brokers represent only landlords. Others represent only tenants. And then there are those who represent both. While this practice, also known as "dual agency," may seem harmless at first thought, representing both sides in a transaction could create potential conflict of interest.

The problem here is that a broker who also represents landlords may be preferential towards their properties when working with tenants looking for space. The best way to avoid being taken advantage of is to hire a broker who works exclusively with tenants, in other words, a tenant representative.
References and Reputation
Just like with hiring any other professional, when selecting a tenant rep you should take a moment to review their references and industry reputation. Tenant reps take great pride in their services and most will be happy to share details and contacts for some of the more notable deals on their resume. Checking their website for testimonials, reviewing their social media accounts, and speaking to other real estate professionals in the area can reveal a lot about their professionalism, expertise, network reach, and industry experience.
Level of Service
A successful real estate lease transaction entails a lot more than simply comparing a few properties and picking the one with the best façade and lease rate. A good tenant rep will be happy to help you with all of the following steps of the leasing process:
Help with space requirements assessment and offer advice

Conduct market research and analysis

Identify and shortlist prospective properties

Coordinate and lead property tours

Negotiate the lease terms and facilitate the lease execution

Assist with the build-out process

Provide long-term asset management advice
Experience Working With Similar Clients
A tenant rep who has secured space for clients with requirements similar to yours in the past is more likely to make your transaction a success story as well. For example, if you are a large enterprise with multiple locations around the country, you may want to look for an agent who is known for working with Fortune 500 companies. Or if you are looking for cold storage facilities, you should consider tenant reps with a roster of warehouse and industrial space clients.
Technological Literacy
The real estate industry has been notoriously slow in adopting new technologies, therefore it is very important to select a tenant rep who utilizes reputable websites, listing services, and apps to help you fine-tune your requirements, gather market data, identify potential properties, and prepare reports and documentation. Technology and the data it can help us access are an integral part of the modern real estate leasing process, and you need a tenant rep who subscribes to this concept.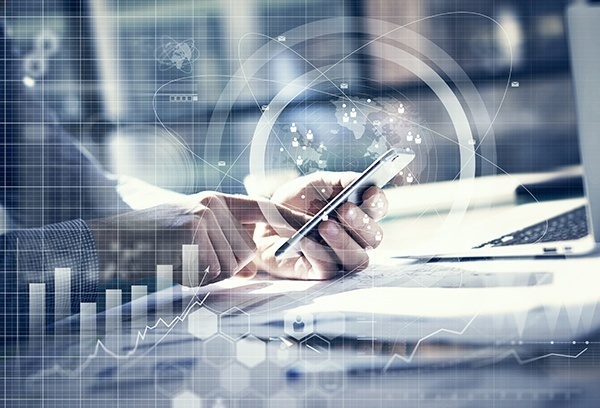 Once you've selected the tenant rep you'd like to work with, you should execute a tenant representation agreement. It will protect you from other parties claiming to be representing you, and the cancellation clause will allow you to sever ties with the broker if things don't go quite as planned.
If you're currently looking for representation, reach out to an iOptimize Realty® expert today.
Let us help you understand our saying, "Stress Free CRE™"
Talk to a True Tenant Rep™ at iOptimize Realty® today.