Between the primacy of the Millennial generation in many workspaces, the influence of WeWork and other co-working spaces and the long hours that many employees work, the nature of office space is changing. Instead of just being a place designed for maximum productivity at minimum cost, offices today have to serve multiple purposes at the same time. The best drive employee's productivity, health, relaxation, play, and hunger, among other things.
Below is a list of the six hottest amenities for office spaces, as of mid-2019. As you look through them, keep this in mind: you don't have to have them if your building does. If you can leverage shared amenities in a building, you can gain the benefit of those features without the cost of building them out and paying rent on them.
1. Green Space
Plants add life to offices. While the green Instagram wall is getting to be as cliche as a ficus shedding leaves in the corner, creatively integrating green is a popular office amenity.
Go well beyond a rental plant in the corner and try to make your space feel like the outdoors, year-round.
2. Fitness Space
Your workers want fitness facilities either en suite or in the building. Whether they use them to avoid the cost of a gym membership, to let off steam during the day, for bonding, or for a little creative boost, your workers will use this space for better productivity and health and you can benefit through improved retention. Keep in mind that shoving an exercise bike and a machine or two in the corner isn't going to be enough to satisfy workers.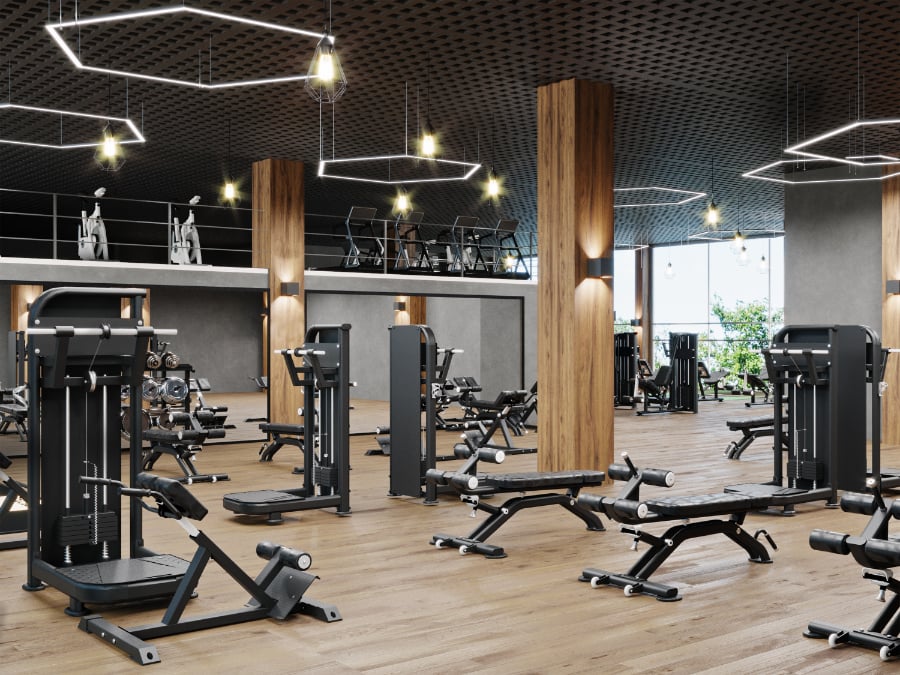 To really attract talent, consider adding real health-club level equipment, a yoga studio and maybe even a rock wall. And remember... having it in the building is more than good enough.
3. Showers
While showers go hand-in-hand with fitness space, that isn't the only thing making them a desirable office amenity. With more workers choosing to commute by bicycle or foot, the ability to freshen up in the morning gets important both for them and for the people around them.
4. Espresso
Office coffee isn't enough. A cafe atmosphere, with the attendant high-quality coffee drinks, frequently ties with fitness space as the most requested office amenity.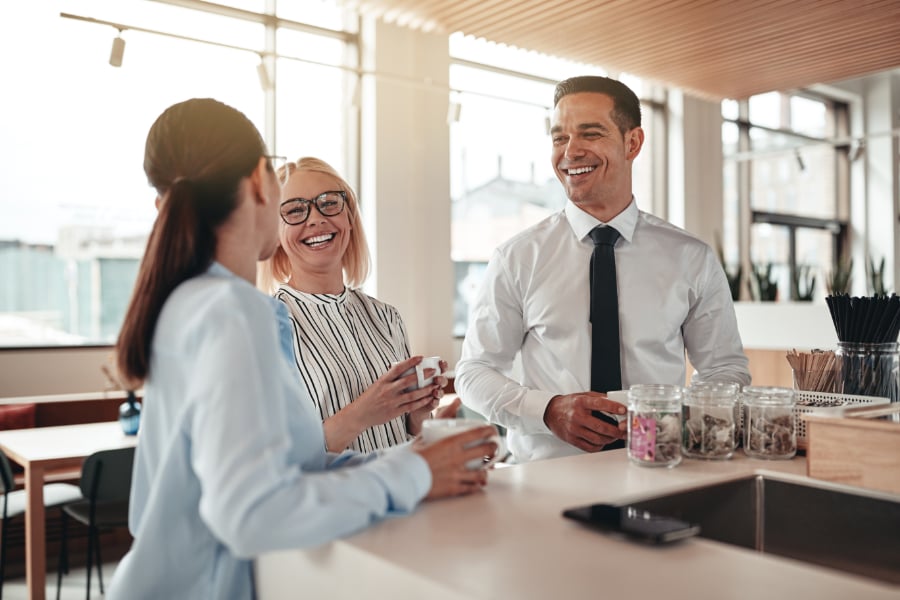 Your workers don't just want to get caffeinated, though. They also want to be productive, so the cafe space should have fast and secure network connections.
5. The Great Outdoors
While plants can help to bring an element of the outdoors into your office space, an outdoor component to your space may drive recruiting and retention. Whether you have a patio attached to your low-rise building or access to a rooftop space in your high-rise CBD office, adding the outdoors takes your green interior to the next level.
6. Something Special
One of the most important office amenities is the hardest to define. Your workers want something special in their space. It could be a custom painted mural. It could be a conference room in a tent in the middle of the floor. It could be a game room. Your culture and your space define what feature is most appropriate, but having something unique is a key part of a rallying point for your team.
Subscribe to our blog for more CRE tips!!