Why are the odds stacked against commercial tenants in negotiations?
The playing field is not level between tenants and landlords. Sophisticated landlords have sophisticated brokers that negotiate on their behalf to get them the highest price and best terms. Furthermore, they have experienced commercial real estate attorneys who are obligated to draft a lease that benefits their client, the landlord.
Even if you are well-versed in commercial real estate, you are only likely to enter the market at least once every five years. Landlords are in the real estate world every day.  Unfavorable lease clauses can be extremely costly. However, if done right, a well-negotiated lease can be one of your most efficient tools to save big in CRE dollars. This begets the question....who is going to do the negotiation? Are you going to do it yourself? Or, are you going to bring in your own commercial real estate expert, aka a Tenant Rep?
Even though lease negotiations cover millions of dollars, turning the process around to your benefit doesn't have to be hard to do. How do we know this? As Tenant Reps, we have over three decades of experience negotiating commercial leases. As such, we have included the tips you need to know to improve your portfolio and budget, including:
1. The Devil is in the Details
3. Don't Take the Landlord's Math as Gospel
4. Consider Hiring a Tenant Rep
5. Understand the Landlord's Perspective
6. Understand the Power of Term Length
1. The Devil is in the Details
Commercial leases often involve complex clauses, large amounts of paperwork, and detailed wordings that may be overwhelming for a corporate tenant. There are dangerous clauses lurking in the fine print.
When seemingly small points are overlooked, they can easily become major concerns.
Commercial leases are not like everyday straightforward transactions. The fine print contains significant information that will affect your tenancy experience.
Put it in Writing
Always put your negotiations in writing. Meaningful discussions between tenant and landlord should always be recorded in a paper trail. This brings clarity to both parties as well as documenting any agreements. By doing so, it ensures that both tenant and landlord keep their word.
Things that must be in writing:
1. Requests for proposal (RFP)
2. Landlord's responses for RFPs
3. Amendments to landlord's responses to RFPs based upon subsequent negotiations
4. Once a handshake agreement is reached, then a Letter of Intent (LOI)
Avoid misunderstandings with your landlord. Get the details of your negotiation in writing.
In addition, when the landlord is well aware of what you want, they can easily respond to your requests.
2. Competition is Key
Don't put all your eggs in one basket. When you shop around, you can find and leverage the average market rate in the area. Further, you also open the door to discovering spaces that could be an even better fit for your business.
Even if there's only one perfect space for you, the key to getting the best terms is to create competition for your tenancy.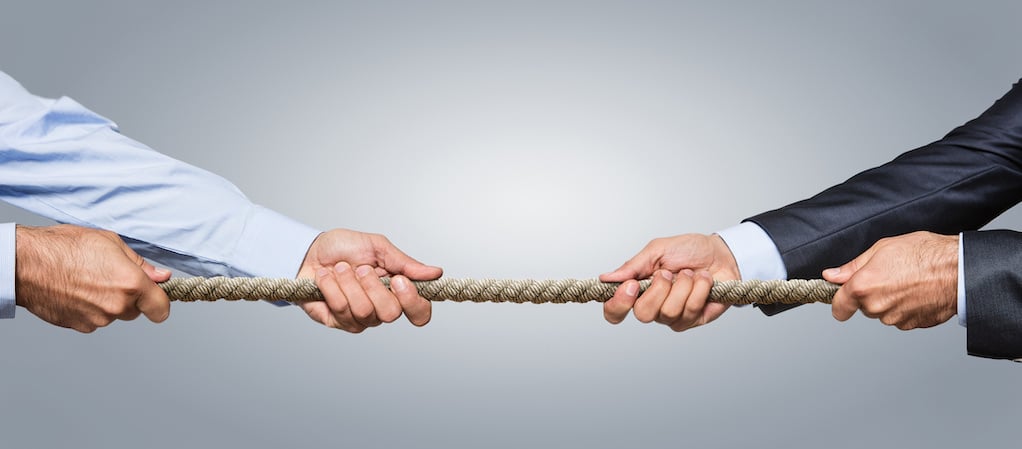 Knowing what other landlords offer helps you gauge what lease terms and concessions to request in the space you want. It also creates some fear of loss on the part of your landlord by letting them know that you could go elsewhere.
The reality is you don't know what you dont know. And worse, you might find out what you didn't know later on. This is where thorough due diligence can save your company perhaps millions of dollar. If you're going alone, its akin to preparing for a trial by reading books on law. You really dont want to do that!
What you need is a trusted advisor on your side who is not goin to have conflicts of interests by trying to represent you and prospective landlords, aka a Tenant Rep.
A Tenant Rep will go provide the deep dive into all the suitable sites. Its been our experience that a great Tenant Rep will present 3-4 times the number of sites that conflicted landlord brokers will offer a tenant. Obviously that will make a huge difference in what YOUR company will end up paying.
Furthermore, delegating this to a Tenant Rep, not only will afford you superior market research, but you will be saving yourself weeks off work.
Identify Outside Contributors
While choosing a community, have your Tenant Rep reach out and see if anyone is there to help make your lease more affordable. Local, regional, and state governments (as well as some not-for-profit organizations) may have economic incentives available to help fund some of the cost of your move-in, lease expenses, or tenant improvements.
And just as you can create competition among landlords, you can do the same among states and municipalities for the maximum package.
Knowing what you can count on before you commence lease negotiations can give you a stronger position.
3. Don't Take the Landlord's Math as Gospel
Who can you trust to get the job done right? Yourself (and your Tenant Rep). That's what you should take into negotiations. Check, double check, then triple check the landlord's incidentals to avoid getting taken advantage of.
Your Tenant Rep will conduct a detailed analysis of the prospective lease's Net Present Value (NPV). They will consider the lease's items, including:
Base rent

Rent escalation

OPEX pass-throughs

Free rent

Cost of additional work

The interest rate for amortizing additional work as rent

The loss factor (load factor)
Real estate is your company's second biggest cost. Don't leave anything to chance.
In addition, it is also important to know that your rental rate will not be calculated solely on the square footage you will be occupying but also on the portion of square footage you will be sharing with other tenants.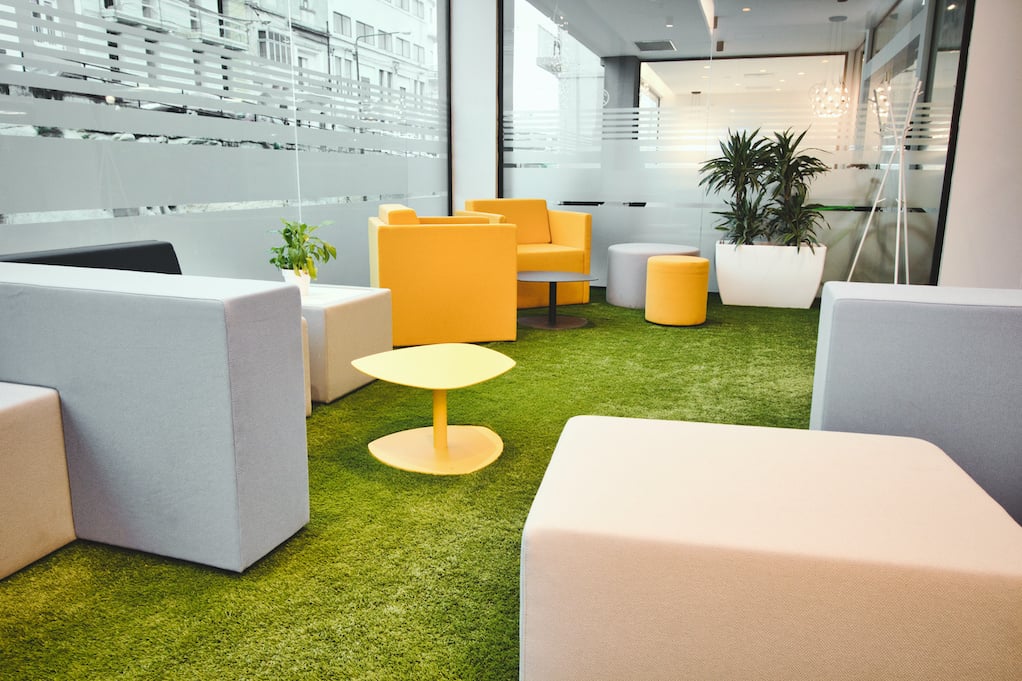 Your landlord will use "Load Factor" to determine the amount of rentable square footage. Therefore, it is essential to ask how the calculation is done and double-check it for accuracy and fairness. The BOMA( Building Owners and Managers Association) standard is the metric your Tenant Rep will utilize to calculate a fair load factor.
Ironically, although this is a building owners association, many landlords do not like having their feet held to the fire with this standard.
Also, do not be shy when asking for specific clarifications on any future increases in base rent and incidentals.
Look at the Total Cost
To many tenants, the most significant costs are TI Allowances and net rent levels. If they get a high TI allowance and a low rent rate, they're happy. While net rents and TIAs are important lease terms, they're far from the only ones that matter.
As such, take time to understand how price variations will influence your overall budget. At the end of the day, just don't leave yourself open to easily avoidable mistakes. CRE dollars have never been more important (and scrutinized).
Don't let your name get thrown around when the stakeholders are wondering how anyone missed an obvious, expensive miscalculation.
4. Consider Hiring a Tenant Rep
Your landlord has a rep... why shouldn't you??
If your company does not understand the market and rental negotiations—or doesn't have someone with the time to properly take over the negotiation—work with a Tenant Rep that can help secure the best deal.
A Tenant Representative works solely with the tenant and provides unbiased advice. Having one on your side can improve results during the negotiation process. They understand the market, and brokers can show you hidden opportunities.
However, the worst thing you could do is offload this responsibility to a conflicted broker. Why? Many firms also represent landlords. As such, they have an interest in securing landlords (not you) the best deal. What does this mean? You will likely miss out on the best properties and leave millions on the table in negotiation.
Tenant Reps carry expert knowledge of the commercial real estate market. In addition, they use several, invaluable proprietary tools to analyze the market. This allows you to efficiently determine whether an area (or even a building) is appropriate for your business needs.
Working with a Tenant Rep takes the guesswork out of your market research and lease negotiation.
Tenant Rep brokers often have the leverage of having ample experience working with a particular landlord, so they know how to achieve an effective negotiation.
They can also help you evaluate counter offers and leverage the value of your tenancy. Best of all, the landlord pays brokers' fees, so you won't have to take care of additional costs to enjoy the benefits of their knowledge and experience.
Tenant Representation: What You Should Know (VIDEO)
5. Understand the Landlords' Perspective
Listen, everyone wants something, right?
Even though getting a lease is about your business needs, you should familiarize yourself with your landlord's position. Understand that the deal must also be in their interest. This will help you to structure your negotiation to suit your landlord's needs while getting terms that are favorable for your business.
The landlord wants to fill the spaces in the building. They have needs like commercial real estate tenants. At the end of the day, they want to get a good deal too.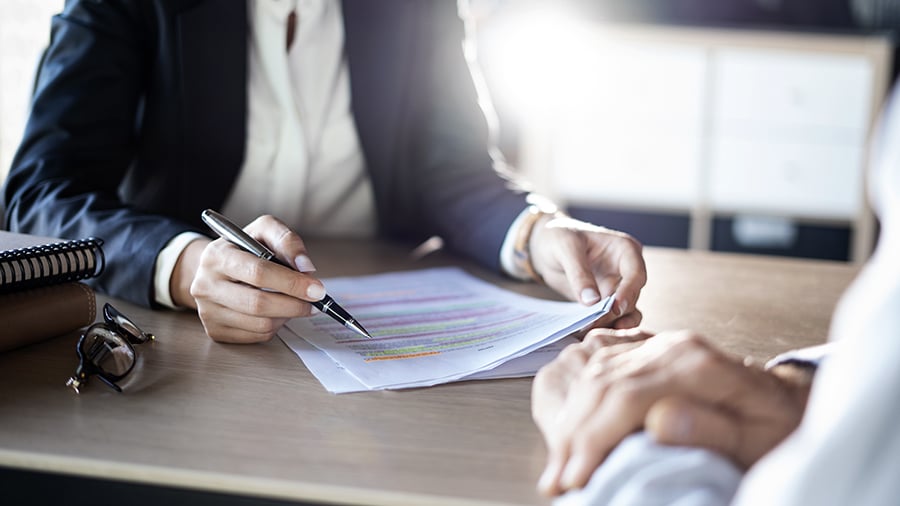 The landlord may seem unreasonable but always keep it professional. In addition, do not let your desire to secure what you think is a good deal make you compromise on your values.
6. Understand the Power of Term Length
Landlords don't want to negotiate every year. If you can offer a longer-term on your lease, they are more likely to agree to lower costs.
It's essential to evaluate your office space needs. If a longer lease term is on the table, it may be in your best interest.
Once you have decided to go for a long lease length, you will find that landlords are more eager to listen to your offer. Opting for a long-term lease will give you much more leverage with your landlord than you'll be afforded with a shorter term. Still, you need to take some steps to keep some flexibility in your lease to future-proof your business.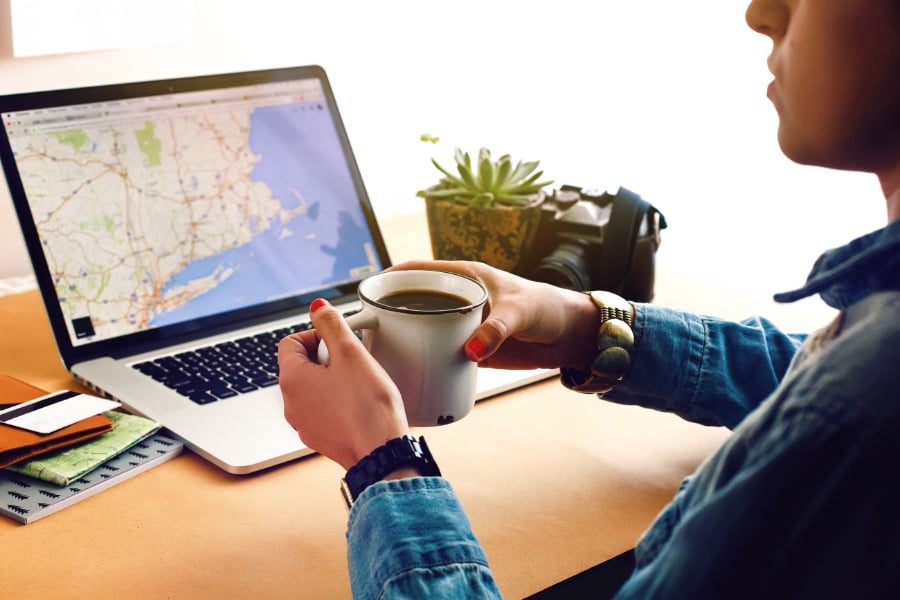 How to Negotiate Your Best Lease with a Tenant Rep
It is important to keep in mind the factors mentioned above. The more you strive for a win-win negotiation, the better your experience will be when you sign the lease agreement and secure the office space. Skilfully negotiating can save a lot of time and hassle in the long run. Since commercial leases are often longstanding and expensive financial agreements, there is no room for error.
The best way to avoid negotiation mistakes? Work with a Tenant Rep. They negotiate with landlords and their representation every day to ensure their leases benefit the tenant.
Starting a relationship with a Tenant Rep will dramatically improve your bottom line while saving you 90% of your time (but that's not all). Learn all the benefits of working with a tenant rep.
If you're ready to start your relationship with a Tenant Rep, you're in luck. At iOptimize Realty®, we are Tenant Reps who specialize in unconflicted, dedicated service to our corporate clients. We employ over three decades of market intelligence to secure the you the best properties and prices. This means we are empowered to have your back in negotiations with your landlord and their sophisticated teams.
Ready to talk to a rep? Contact one today.