If you are a corporate tenant looking for office space, you don't want to waste any time or money. Unfortunately, the process can be extremely laborious for an unprepared party. But if you find yourself overwhelmed, don't worry.
As tenant reps, we have the process of finding new office space down to a science.
How do we know so much about finding commercial properties? We are real estate professionals who protect the interests of tenants. We have found and negotiated hundreds of leases for our corporate clients. As a result, we can outline what you could expect from each stage of the process.

Of course, there is room for unique circumstances to take over in any deal. Typically though, adopting this process will promise the most efficient and streamlined method of finding corporate office space for your company. So if you want to learn more, read on.
We will walk you through the process, so you can be prepared to find the office space that best fits your company's needs.
1. Develop Criteria
To find your optimal office space, you need to know what you're looking for. So, at this initial stage, a tenant rep will develop the project criteria through a needs assessment. This is the foundation of your property search.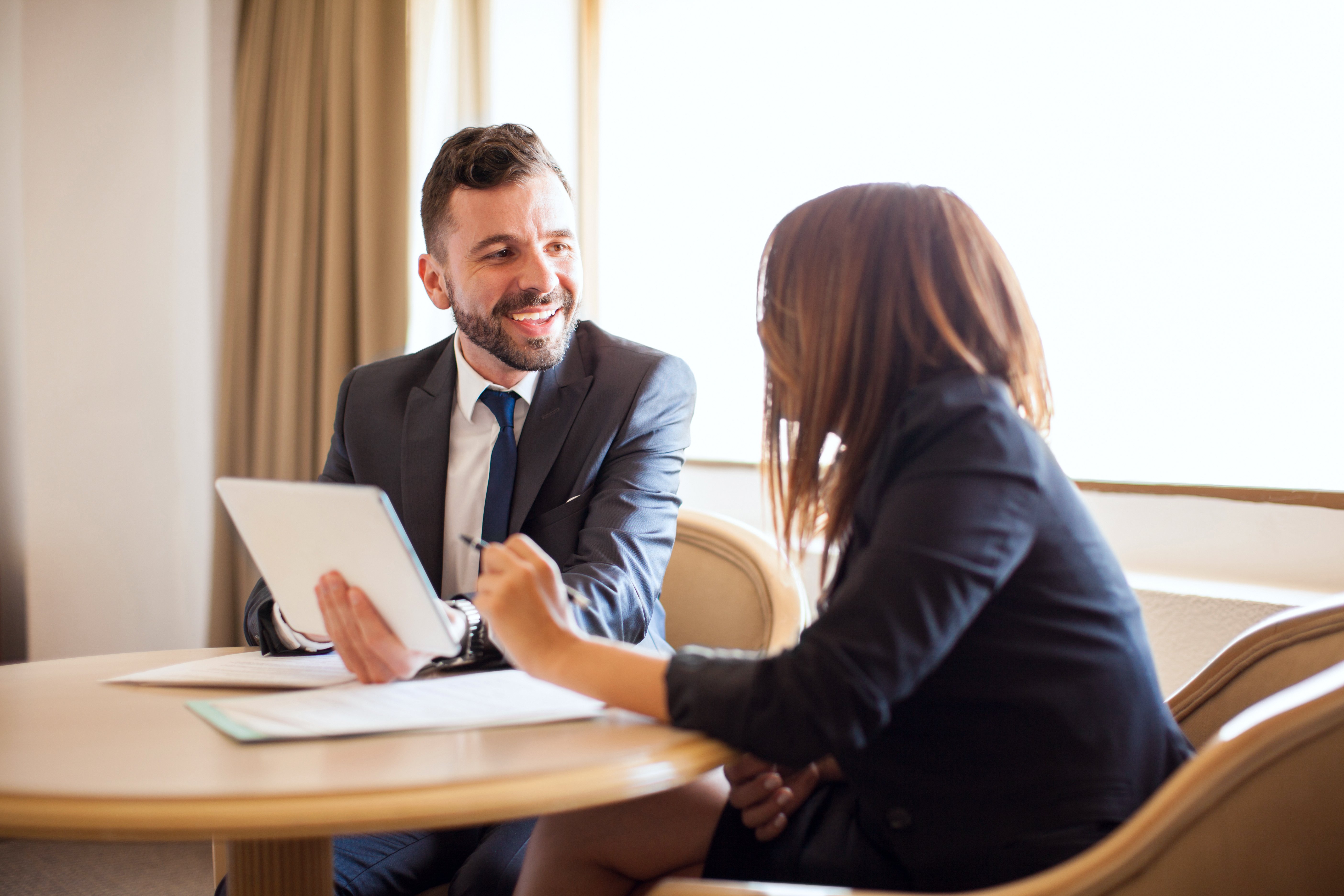 A thorough needs assessment will pin down the must-haves for your property. In addition, it will establish the requirements for factors like:
Number of employees to accommodate

Appropriate square footage

Optimal geography

Necessary and additional amenities

Price range

Time frame

Willingness to dedicate resources to build-out

Options to include parking, signage, etc.
The factors above will be considered in collaboration with how well each site meets your Key Site Drivers (KSDs). These are the specific needs unique to each client's criteria. They may include:
Daycare

Restaurants in the area

Gym facility

Closeness to highways/ mass transit accessibility

Parking facilities

Last but not least, the overall safety of the area
2. Market Research
After establishing your needs, a tenant rep will scour the market to identify properties that satisfy your requirements. Appropriate properties will be thoroughly analyzed by price, geography, and how well they meet your KSDs.
Working with a tenant rep at this stage will give you access to property listings reserved for brokers. If you are finding office space alone, you may not be able to find all comparable properties.
Even worse, often, listings are not accurate or missing information. Real estate markets are in a constant state of flux. As a result, you may find yourself individually calling the broker for each property. This can be a laborious process when the goal is to start with 20-50 properties (to allow yourself options and competition).
3. Property Tours
Touring the properties you're interested in is critical to ensuring that your prospective office is everything it was promised to be. Generally touring is broken into two stages: virtual and in-person tours.
Virtual Tours
When you find the properties that meet your requirements, you will likely engage in virtual tours. Virtual tours are so prevalent in CRE because it is unreasonable to tour each one in person when you are looking to begin with 20/30 properties. Also, in a post COVID society, social distancing in business is implemented wherever possible. Therefore, virtual tours are a convenient and safe method to check out properties.
You will make your first cut of the sites following the virtual tours. Then, after determining the properties you want to pursue further, you should review the sites in person.
In-Person Tours
It is critical to take advantage of physical tours. It is simply not enough to view the prospective sites online. You are making substantial time and financial commitment. Nothing should be left to chance.
Virtual tours are a great first step for cutting down the list of contenders to about 6-8 properties. However, virtual touring should often be taken with a grain of salt. In many cases, the landlord's broker will conduct the virtual tours. In order to secure the property owner the most attractive prospects, they will likely only show you the best views of the office. You will probably not see the defects as it is rare to receive a 360- view of the property.
Touring the properties in person is an absolute must to ensure that you are comfortable with a property that very well may cost your company $10 million.
When touring, tenant reps recommend taking pictures here to clearly remember each site (and its pros/cons). It would also help if you considered several things, including:
The building's state

Build-out required

Safety of the area

Proximity to the old office
The virtual and in-person tour process will allow you to cut down your list of prospective offices significantly. You will likely want to pursue 3-6 properties following this stage.
4. Request for Proposal
After determining your handful of picks, your tenant rep will send a request for proposal (RFP) to each prospective landlord. The RFP asks important questions about the property's features, including, but not limited to:
Parking ratios

Standards for measuring loss factor

Base rent/ extra charges

Detailed increases to rent/ operating expenses

The cost of operating expenses in years prior

The starting point of the tenant improvement allowance
The RFP should be as detailed as possible to avoid any ambiguity. You want to get as much information about your potential new lease as possible. Sending several RFPs will allow you to conduct an apples-to-apples comparison of the remaining sites.
This evaluation is extensive. You and your rep will not only assess the Net Present Value (NPV) of each prospective lease but how well other factors meet your expectations. A value analysis will be conducted regarding the rent, escalations, KSDs, necessary build-out, etc.
Following this analysis, you will make a second cut of the sites.
5. Final Selections
Here the remaining properties will be reviewed by your company's internal boards. The concerns of stakeholders, investors, etc. will be weighed to select the most optimal site. Here, not only will the finances be considered- but a comprehensive analysis of how each prospective site meets your company's culture and specifications.
6. Negotiations
The negotiation stage is where you most want a skilled rep by your side. By working with landlords daily, tenant reps or brokers know what to expect. Corporate leases are often 80+ pages, and tenant reps know that there is much room for landlords to pull the wool over your eyes in a document of that length.
Your tenant rep will check for any "gotchas" included (or skillfully omitted) from the lease. Then, they will make amendments to the landlord's draft lease. The whole time, your rep will be working hand in hand with your attorneys to determine the best course of action or compromise.
Your tenant rep will negotiate the lease to ensure it is in your favor.
For example, they may advise you to take a longer term to land a lower base rent. Or, you may receive a larger tenant improvement allowance if you occupy more space.
Negotiating is traditionally the longest stage of finding new office space. Often leases will be sent back and forth between your rep and the landlord's broker. Each team will be analyzing the prospective cost of the lease draft.
7. Execute Lease
Once each team is happy with the lease, the agreement will be executed. A commencement date will be set. However, before moving in, build-outs will likely be required. Make sure that you account for a construction period in your timeline.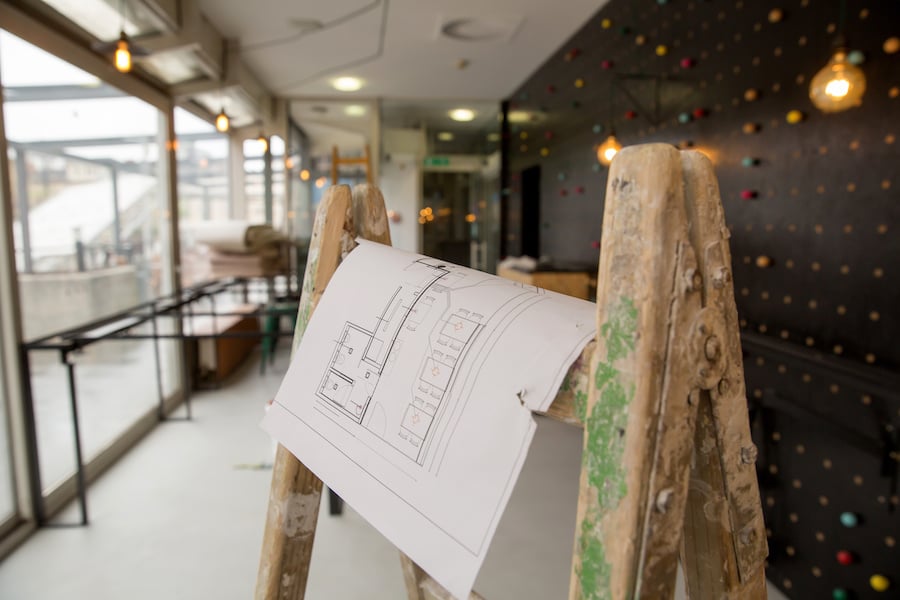 When determining the timeline for finding office space, you should generally allot about three months for the renovation period. A typical build-out will usually take between 60-120 days.
Following the construction, you should allocate at least 30 days for the move-in and adjustment process.
Finding Office Space, in Review
At this point, you are more prepared to find new office space. The process begins with outlining your needs before scouring the market. Then once you find the properties that match your needs, you will tour, make cuts, and contact the landlords for more information. After collecting the data, the properties will be compared by your company's internal hierarchies, legal team, and tenant rep.
Once you select the optimal property, negotiations will ensue. While this stage may take a while, it is critical to pin down the terms in your interest.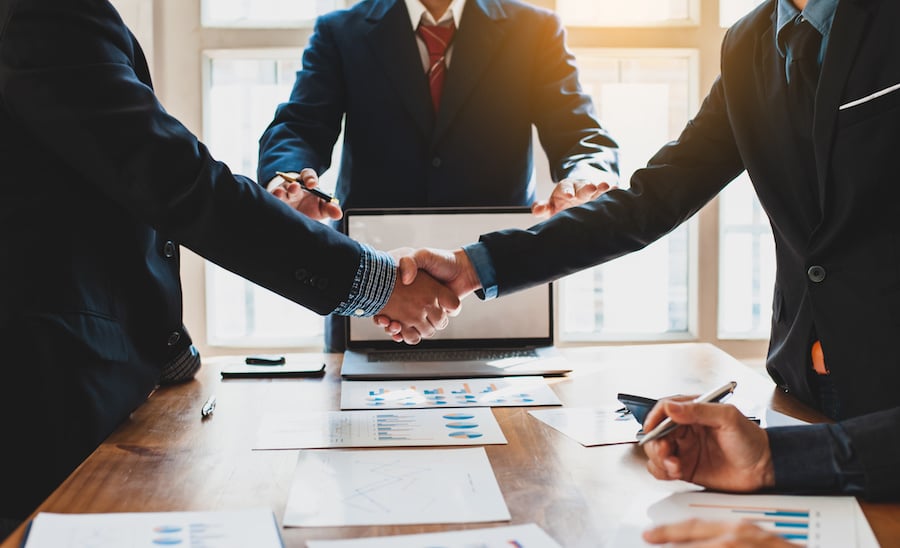 If you want to learn more about finding a suitable office space for you, there are many more factors to consider. Our outline of the process is only the tip of the iceberg. This short article only touches on all the necessary precursors for a commercial property search. To find the best office efficiently, you should also be familiar with:
The timeline for finding office space

How to determine how much space you need

How long your lease should be

Options you have other than traditional leases

Expenses in your office lease
Therefore, if you want to be fully prepared to find office space, look out for our upcoming eBook. You can also take our FREE 7-part video course on "How to Find Your Next Office Space". In those exclusive resources, we discuss those topics (and more). We also dive into a far more extensive outline of the process, so there are no surprises (whether you want to work with a tenant rep or try to implement it on your own).
In the meantime, check out this article to learn more about working with a tenant rep!