So you are looking to lease a corporate space, but don't know where to begin.
Do you start with your budget? Or maybe the general location? Do you know what properties are available in your area? Should you start to look for online listings? 
How about the amenities you want? How do you know which properties have everything you need? Have you met with your stakeholders to discuss their needs?
In juggling all these factors, you may find that you just need help. That is what tenant representatives are… much-needed help in the process of navigating commercial real estate transactions.
As tenant representatives, we know how overwhelming it can be to find the optimal space to fit your company and its unique needs. We are not saying that it is impossible to find commercial space without this service, just that it can be really stressful, expensive, and time-consuming.
Read on to learn more about what you may encounter in a relationship with a tenant representative. In doing so, you will have the space to decide if working with one will be the right fit for you.
What is a Tenant Rep?
A tenant representative is an expert in CRE (Corporate Real Estate) who protects the interests of corporate tenants. Their fiduciary is to you. They have the expertise and market intelligence to save you time, money, and frustration.
How are Tenant Reps Different than Other Real Estate Services?
Landlord representatives, or agents, have the fiduciary to the landlord to get them the highest price and the best terms possible. Obviously, they are not on your side, no matter how conciliatory they may seem.

Using the landlord's rep is akin to going into a car dealership and asking the salesperson to negotiate on your behalf for a good deal. Wouldn't that be ridiculous?
Some landlord reps try to work both sides of a deal. This is a conflict of interest. Worse, is when different representatives within the same company try to represent both the landlord and tenant. To avoid seeming to have an obvious conflict of interest, the big brokerage firms, will often euphemistically use the term, "corporate services," instead of tenant rep.
Conflicts of interest produce biased research. Biased research costs you money. And, when you're talking about the magnitude of a ten-year corporate lease, you're probably talking about a lease that is eight-figures. So, losing just ten percent of potential savings to your company could cost your company millions of dollars.
On the other hand, tenant representatives are just that, tenant representatives. By solely working for corporate tenants, and never taking landlord assignments, they protect your interests while ensuring you receive the fairest and most effective deal on the market. 
How Much Will a Tenant Rep Cost?

What Do Tenant Reps Provide?
In understanding the pillars of tenant representation, you can better grasp if their services provide solutions for your corporate real estate endeavors.
1. Ease
Whether you are your company's real estate director or real estate is your second job, you have a lot on your plate. Working with a tenant rep designates the necessary real estate tasks to a reliable force.
You're busy, and it is easy to quickly feel in over your head when dealing with sophisticated landlords and the brokers who represent them.
When you leave the ins and outs to a trustworthy tenant rep, you are ensured that every part of the process will run smoothly from establishing and understanding your needs, through market research and landlord arbitration. 
2. Access to Landlords
Tenant representatives have access to large networks of brokers, landlords, and their properties. Often, they come equipped with existing relationships and histories of negotiations. You can directly benefit from the tenant rep's reputation by getting your foot in the door.
In addition, landlords can be quite selective of which properties they publish publicly. Through your tenant rep, you can access a comprehensive account of all their listings. Access to "off-market" listings will allow you an exclusive look into properties you may not have been able to find on your own.
Once you find the perfect property, your tenant rep will also be there to negotiate its terms on your behalf. They know landlords, their brokers, and how to work with them to establish the best terms for your interests.
3. Experience
You may be thinking, "Why can't I navigate this process on my own? I found and negotiated an apartment space with moderate success. I should be able to apply that experience to my business."
The truth of the matter is, that you could- but you would most likely be sacrificing the best deal possible.
Consider it like this… Would you feel prepared to represent yourself in court against a seasoned and educated lawyer? Of course not. Tenant representatives are professionals who can navigate the leasing process while protecting your interests.
At the end of the day, most people don't know what they don't know.
You could be missing out on deals and perks that you didn't even know were there. Often working people do not have the luxury to spend hours scouring the market or affiliate themselves with the tactics of landlords and their brokers.
Tenant representatives have devoted their careers to mastering this knowledge and making the process convenient. You directly benefit from the decades of experience they come equipped with.
4. Savings
Tenant representatives leverage their market knowledge against brokers who work to ensure that landlords receive the maximum profit in real estate transactions. They do this by simultaneously comparing multiple prospective sites and the benefits of each. This encourages competition amongst landlords, as they drive down prices to compete for your valuable tenancy.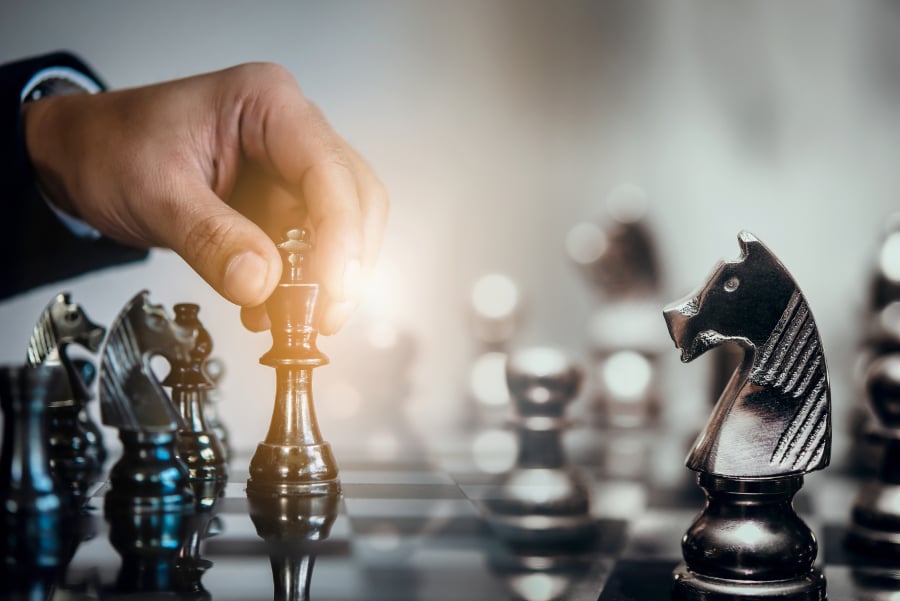 They analyze every facet of suggested deals, well beyond just looking at the rent per square foot. Your tenant rep assesses everything from rent escalation rates to tenant improvement dollars to make room for long-term savings.
Your tenant rep won't just work to find you the building with the lowest cost of occupancy They will prioritize finding the optimum location. This means extensively analyzing your needs that might include certain building amenities, proximity to highways, and innumerable other factors.
Tenant reps understand the needs that lie beyond your asking points and are dedicated to fulfilling them.
What Should You Consider When Hiring a Tenant Rep?
Wondering About the Benefits of Working with a Tenant Rep?
Your tenancy is valuable, and you should know this. There is no need to sign agreements that do not fully meet the needs of your company and create strains on your budget. If you're looking to save money, time, and stress in your leasing process, it may be time to consider working with a tenant representative.
Yes, we are tenant representatives- but that gives us a good grasp of how our expertise could serve you best. The goal of this article was not to convert you, but to provide a space for you to discover If your interests are aligned with our services.
Subscribe to our blog for more CRE tips!