Happy employees are productive employees. When companies want to boost productivity in the workplace, the emphasis is often placed on emerging technologies, as well as productivity tips such as the Pomodoro technique. However, recent studies have discovered that the office layout has a huge impact on employee productivity.

Begin With Data
You can inquire from employees about the amenities they want in order to avoid poor use of available office space. This is why it is good to begin with the data. Surveys can be taken and vital information can be obtained by asking questions such as:
Are the noise levels appropriate?

Are the available facilities convenient to the employees?

Are there enough seats in the areas where projects can be developed?
These questions will help in discovering what aspects of the office design should be focused on.
Ensure Sufficient Space
One of the essential aspects of office layout design is ensuring the ideal amount of space is available to everyone and all items.

A functional floor plan is required for placing furniture and other equipment correctly. Employees, visitors, and customers should be able to move without hindrance within the office, between workstations or when attending meetings.
There must be well-planned spaces for big equipment such as photocopiers, so they can easily be used without causing any hassles. Storage is often the last consideration when designing an office, but it is also an important aspect of office design. Paperless solutions such as cloud storage can be used for storing important office information. In addition, adequate space should be reserved for physical storage equipment.
Put Effective Communication into Consideration
The success of an entity is often the sum total of the productivity of the individual components. In other words, there must be a communication synergy among the various departments. To achieve this, the office design must allow easy accessibility.

For instance, you can provide dedicated spaces for discussions and meetings. This will ensure the ideal flow of communication between departments and team members. In addition, you should pay attention to the sitting arrangements for better communication within the teams.
Ensure Seamless Navigation
There must be seamless navigation throughout the office. Ideal exit plans, as well as fire safety exits, must be put in place. The office space must accommodate easy movement. In addition, it must facilitate interactions and collaborations among employees. It is also important to pay attention to the noise level. Noise has been shown to dampen productivity, lower job satisfaction, increase illness, and cause more stress. You can install sound masking systems in the office to get rid of unwanted noise.
Provide Office Amenities
It has been proven that productivity improves when employees are comfortable and happy in their workplace.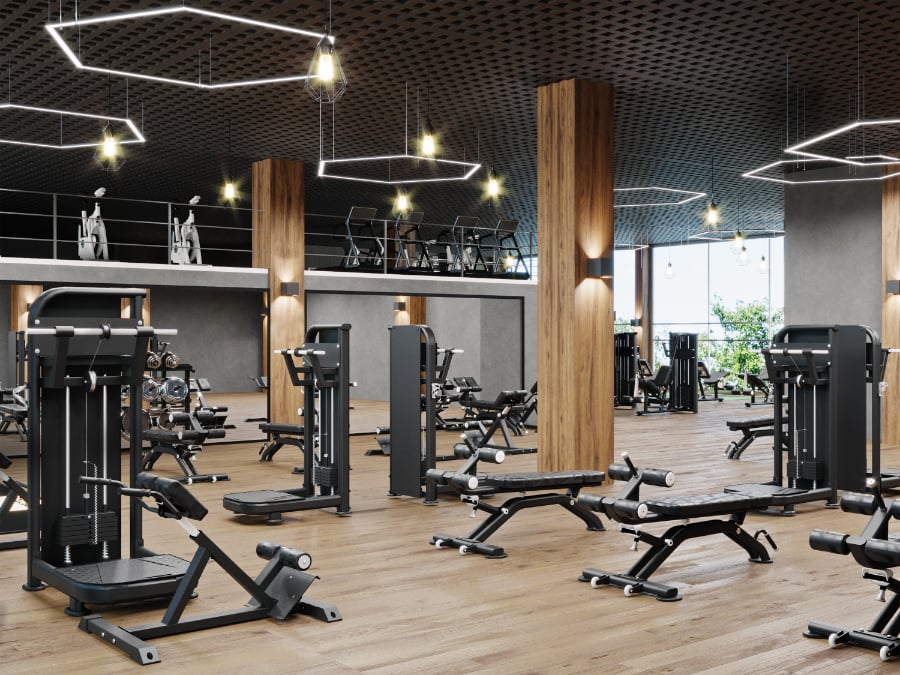 Office amenities such as fitness centers, lobby, music rooms, cafeteria, and recreational rooms make employees feel comfortable and should be installed in the office. In recent times, nap rooms and unique rooms for relaxations are being installed in workplaces.
Design for Divisibility
Offices change. Growing is relatively easy, but shrinking an office space can be harder to do. With this in mind, design around your entry and egress points. For instance, if you have a rectangular space, you might want to build from one door towards the other with all of the necessary amenities close to one door. That way, if your needs change, you can adjust your office floor plan by cutting off space by the far door.
Ditch the Dogma
Your company doesn't need an open floor plan or a closed floor plan. It just needs the right office floor plan. Most offices today need a mix of open spaces, private spaces, and semi-private collaborative spaces. Furthermore, spaces should get assigned by rank.
An entry-level financial analyst might need a private office in which to concentrate on his spreadsheets, while a middle manager might be best at an open desk where she can more easily collaborate with (and watch!) her team.
Don't Over-Assign
Traditional offices and modern work styles don't mesh well. Walk down a row of offices and you will usually see mostly empty desks -- Joe's working from home, Susan is in Des Moines for the week with a client, Charlie is working with his project team in a conference room and Michele is at her desk, but only for two hours a day. Instead, design an office where people can work where they need to when they need to. When workers need a permanent space, give it to them, but hoteling arrangements are productive and space-efficient.
Define Spaces... A Little
Walled offices and tight hallways are a thing of the past. On the other hand, a wide-open floor plan can seem hangar-like and impersonal. Half-walls that people can see over and three-sided rooms that are open on one end allow you to impose a semblance of order on your office floor plan without stifling too much collaboration.
Do Amazing Things... With Furniture
The less that you build and the more that you place, the easier it will be to make your office floor plan conform to changing needs. For instance, if you built out large cubes to accommodate multiple file cabinets and bulky CRT monitors, today's workers will waste most of that space. The built-in espresso bar in your break room seems like a good idea today, but in five years when everyone wants a milk car, you'll have to rip it out if you want to stay current. Office furniture is easy to buy, easy to move and easy to change. Embrace it.
Don't Forget the Wires
While everyone talks about wireless as the wave of the future, including generous wiring in your office floor plan is another way to boost productivity. Wireless devices still need power and the more data traffic that you can carry on Ethernet or fiber, the less congestion you have on Wi-Fi and 4G networks.
10 Tips When Doing a Buildout in Your New Office Space
Build-outs help to turn an empty space into an office that will meet the needs of your business, so you can't underestimate their importance.
.
Following these tips will help to ensure that you get the best possible results from the process:
1. Know Your Needs Before You Negotiate
Before you even make an offer to a landlord to begin negotiations, take the time to consider what work will need to be done to space. Make a list and do research to determine the approximate cost per square foot. It's important that you know the going rates in your area, as they can vary widely across the country.
2. Put It All in Writing
If you've followed the first tip, you'll know what dollar amount to shoot for in terms of your tenant improvement allowance. Your lease should not only specify the figure but should also clearly spell out what's included in the build-out.
3. Demand the Right to Stay Involved
Letting your landlord handle the entire build-out process without any involvement from you could be a costly mistake. Make sure your lease states that you have the right to review bids and be kept abreast of the project status.
4. Maximize Your Budget by Negotiating Smart
If you're not able to get the landlord close to your estimated cost per square foot, try negotiating from a different angle. Often, landlords will be much more willing to offer free rent for a certain number of months than to increase the tenant improvement allowance.
5. Consider Every Space
When you're planning your build-out, any space that you fail to plan for runs the risk of being unused. Make sure that you have a vision for the entire office. Small areas that will not work as an office can become breakout areas, charging stations and more.
6. Keep Your Brand in Mind
As you plan your build-out, come back to your brand with every decision. You want the space to reflect both its image and your corporate culture.
7. Utilize Windows to the Fullest
Whenever possible, use areas with many windows as primary work areas rather than less frequently utilized locations like conference rooms.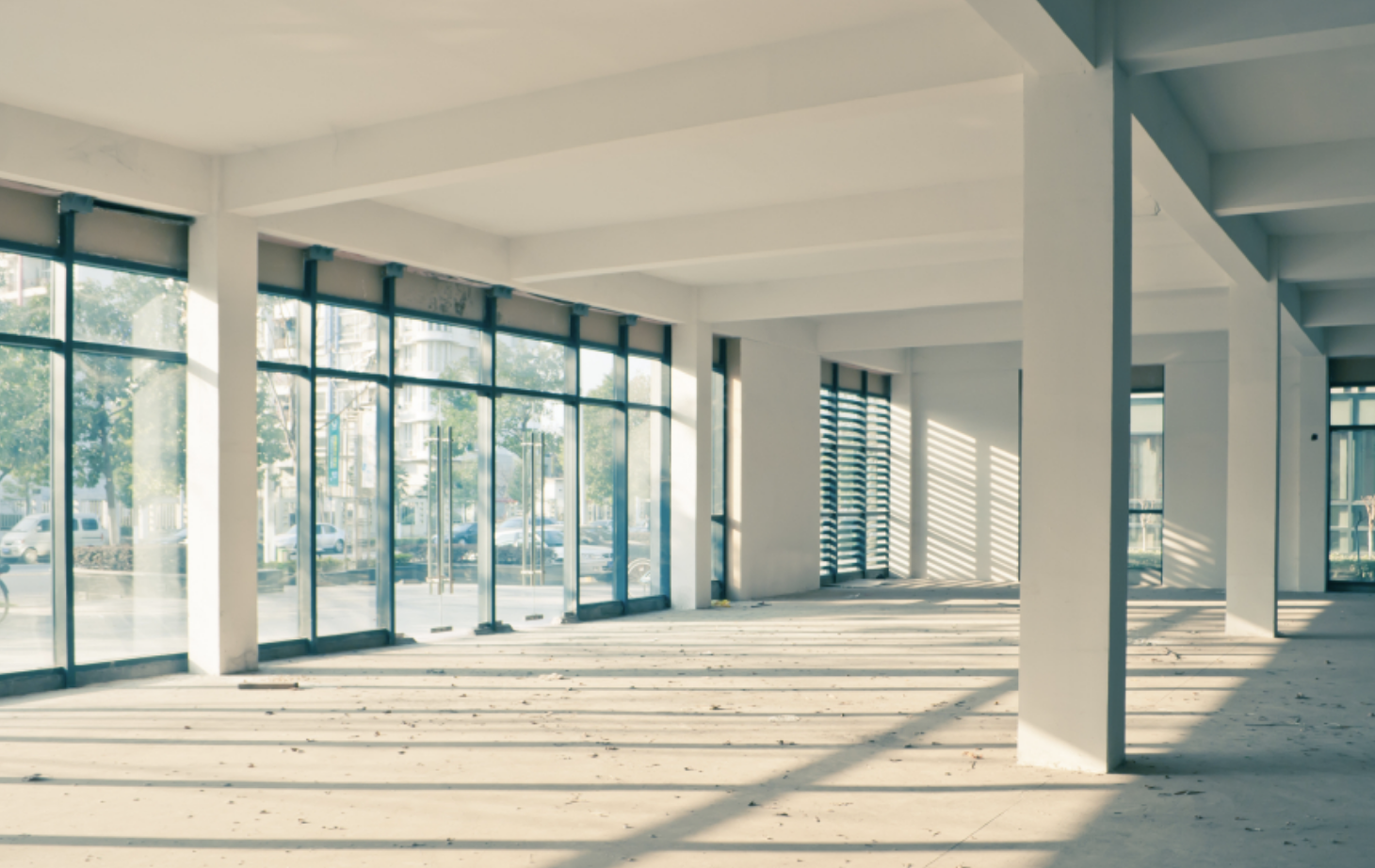 Doing so will allow your employees to benefit from natural light and can potentially reduce your energy costs.
8. Check for Hazards
When the project gets underway, make sure that a hazardous materials survey is conducted, particularly if you have rented space in an older building. Discovering lead, asbestos or other hazardous materials before you move in can help you avoid costly remediation down the line.
9. Add More Outlets Than You Need
With employees often working from laptops and on tablets and smartphones, you can truly never have too many wall outlets for charging in an office.
10. Go Green As Much As You Can
Energy-Star appliances and office equipment, smart thermostats, LED light fixtures, WaterSense plumbing fixtures, and other green systems and products may cost more upfront, but the savings they can provide down the line make them worthwhile investments.
Conclusion
Designing your office layout can be a tedious process. However, if you put all the tips discussed in this article into consideration, you will be able to design your office layout with much ease. Always begin with data and design for divisibility. If you are experiencing any issues, do not hesitate to seek help.
Here are a few other article we think you'll enjoy:
Subscribe to our blog for more CRE tips!!