When choosing a warehouse location, there are many complex factors to consider. From honoring your supply chain to environmental considerations, selecting a warehouse requires a great deal of strategic analysis. Luckily, you do not have to take on the responsibility alone.
As Tenant Reps, we have 30+ years of directing our corporate clients to the commercial properties, terms, and prices in their best interest. We have observed how steadfast warehouse demand has been in the last few years, and as such, choosing the best location for your warehouse is more important than ever.
So read on to ease the process of choosing a warehouse and consider the following points:
1. Access to a Reliable and Experienced Workforce
Selecting a warehouse requires understanding how the local environmental factors will influence your production. Smooth operations require skilled workers. So, when choosing a strategic warehouse location, consider how the local job market will come into play.
One of the most essential aspects of your warehouse is your team. Workforce availability and local demographics will highly influence your supply chain and its cost. You want to ensure that your warehouse location planning includes attention to the labor pool.
To improve the likelihood of recruiting and maintaining great talent for your warehouse space, it should be in close proximity to a skilled workforce.
Being in an area of dense workforce availability will reduce the money and time spent training candidates while improving productivity. And, since workers are more readily prepared, accident rates will dwindle.
Similarly, according to supply and demand, you may be able to spend less on payroll due to talent competition. The right people are the foundation to streamline your warehousing operations. To learn more about using your CRE to source and maintain great talent, read Your Commercial Real Estate is Key to Recruiting in the War for Talent.
2. Your Supply Chain and Transportation Costs
Your warehouse facility should be close to major transportation routes so that you can receive goods and ship products quickly and efficiently. Now, what supply chain network you need access to will depend on your commodity type and means of production. The main mode of transportation must be prioritized to ensure easy access to your warehouse facility while reducing costs.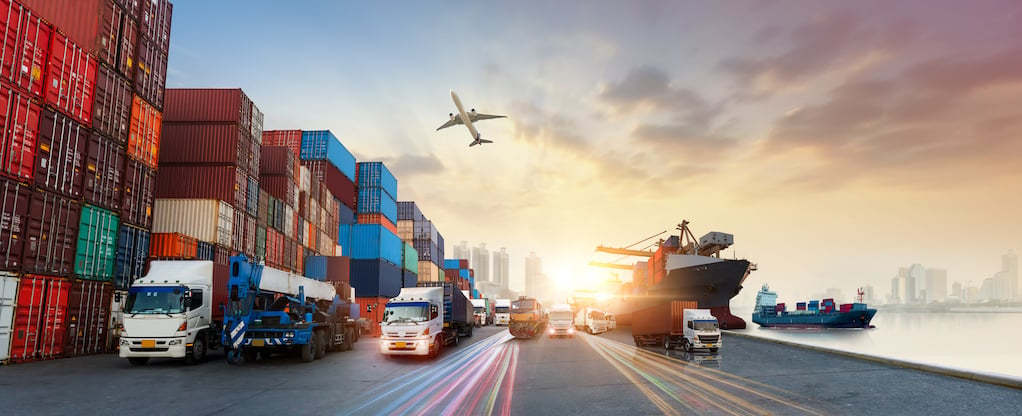 Consider your supply chain logistics. Does your inventory require a shipping process by water? You need to identify where the nearest port is. What about access to domestic or international suppliers by air? If the latter is true, your warehouse location should be in close proximity to a major or tertiary airport. Remaining close to the primary means that cargo arrives will curb your shipping costs. Similarly, you can't forget the proximity to rail lines. This is especially important for manufacturing plants shipping heavy raw materials like lumber, steel, etc.
Your warehouse location will highly affect your delivery times, so make sure you are within easy access to your predominant supply chain network.
3. Accessibility to Major Roads
As mentioned above, when choosing a warehouse location, special consideration should be given to your supply chains. But, regardless of how your cargo arrives, a good warehouse is nothing without good highway and road access. This is important for several reasons, but most importantly because it affects the bottom line: transportation costs.
So, when determining optimal warehouse locations, note how accessible they are by major roads and how travel times may be affected by local environmental factors. Key factors to consider:
Convenience to highways and exit ramps

Weight or height limits on nearby roads

Average traffic congestion of the area

How far the road is from the distribution centers

Any time constraints for shipping raw materials

Highway- interconnectivity

Peak-traffic hours

Road safety & conditions

Proper roads signs & signals
4. Where Your Customers Are Located
When finding the right location for a warehouse space, you must consider your consumer expectations. We're no longer dealing with outdated expectations of what reliable and efficient shipping times are.
Customers expect fast delivery times- and when we say fast, we mean two days or less. This is especially true if you are an eCommerce business. Amazon's industry-shattering ability to get packages out on the same day has set a standard for consumer expectations.
80% of consumers want same-day delivery while over half (56%) under 35 expect it.
So, one of the smartest things you can do when looking for a warehouse location is to determine where your ideal customer base is and stick around them. Not only will a direct connection to your key markets reduce shipping times, but it will also slash your transportation costs.
Just like you should find a spot near your ideal workforce, pinpoint your target market, and look for properties close by in the site selection process. Remember that your customer bases will vary too depending on whether you make deliveries to stores or homes.
5. Affordability and Finding the Right Market
The right location will mean different things for different companies. However, who can deny price point as one of the most significant factors to consider?
Obviously, the biggest determinant of price will be your warehouse storage requirements. However, any company can save big by basing their commercial real estate in a business-friendly state. These areas allow for corporate savings across the board from lower rent, cheaper cost of living and price of fuel consumption, less taxes, etc. Their overall regulatory environments and tax structures are also more conducive to business success.
So, if you are looking for a new warehouse, it would be wise to consider one of the top states for business. For example, Texas doesn't levy a corporate income tax, so think of what you could save if you have a property in New Jersey, where the rate is almost 12%. Learn more about Why Companies are Moving to Texas.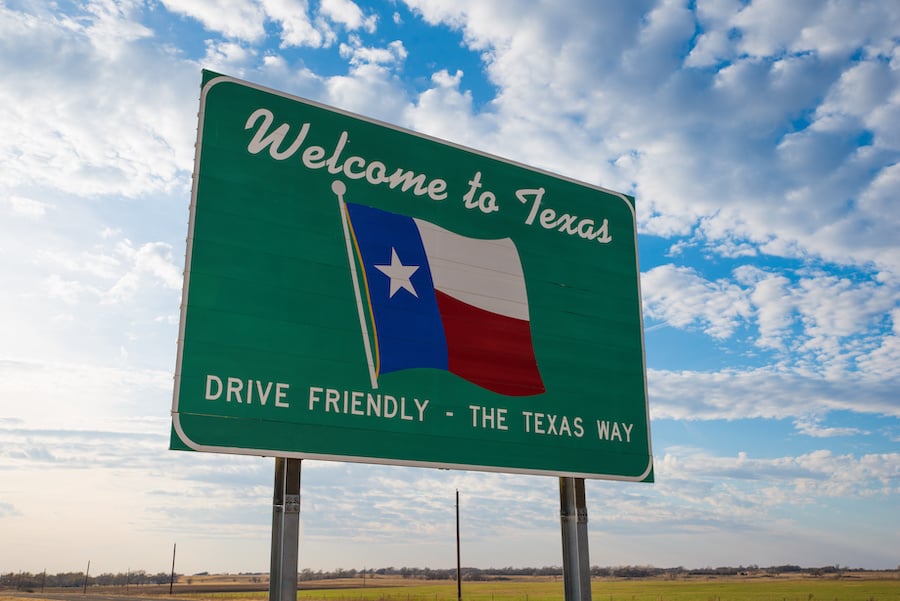 On the other hand, if you are looking for affordable rent with a central location, consider Tennessee. The state is a shipping and logistics hub accessible by roadways, ports, and airports. For example, if you are in Knoxville, three-fourths of the U.S. population is within a singular day's drive. Why else would FedEx invest $1 billion in a Tennessee expansion? It also has one of the lowest tax and rent burdens in the country. You will save millions over a warehouse lease term compared to high-cost markets like the Northeast. Read more Pros and Cons of Locating your Business in Tennessee.
When selecting a warehouse, the overall price will depend on certain factors to consider, including:
The landlord and their willingness to negotiate

Building availability in your area

The term of your lease

The creditworthiness of your tenancy, etc.
Regardless, be prepared to negotiate, as this step is critical to finding the right location and price point for any commercial real estate property.
Finding the right warehouse location also means analyzing which areas will offer economic or tax incentives. Just as you can create competition among property owners, you can pit local states and municipalities against each other to be offered the most beneficial package.
6. Access to Airports for Corporate VIP Visits
Keep in mind that upper-level managers, stakeholders, and executives will likely need to visit the property at one time or another. Your warehouse doesn't exist in a void. It needs to be easily accessible for every branch of your company.
This means considering where the nearest airport is, not only for shipping but human purposes.
Ensure that your warehouse is within a convenient distance of airports that ease your flight path- whether this means major or tertiary markets will depend on your company's and executives' unique needs. To limit travel times to and from the airport, the warehouse should be within reasonable driving distance of the optimal airport. This is especially true for international businesses or domestic companies that own cross-national properties.
Find the Right Warehouse Location with a Tenant Rep
Selecting a warehouse is no easy task. Workforce availability, supply chains, warehousing processes, etc., will all influence your optimal warehouse location. The important thing to remember is there is no one-size-fits-all warehouse property. Different companies and inventories will require alternate layouts, geography, and facilities depending on their needs and production.
All these factors play a role in a company's ability to facilitate smooth operations, so make sure you're not leaving anything to chance. Working with a Tenant Rep at iOptimize Realty® will give you invaluable access to a CRE partner who can support your ability to optimize your commercial real estate.
iOptimize Realty® believes in protecting the tenant, never the landlord. So, you never have to question whether your best interest is in mind. By acting as your ad-hoc CRE department we can enable you to find the best location for your warehouse, office, and anything else CRE you need a helping hand for.
Ready to find solutions today? Talk to a Tenant Rep!
To build your warehouse knowledge even more read the Ultimate Checklist for Touring Warehouse Space.