As cultural and economic factors continuously shape the country, it can be impossible to keep up with where the best spots for business are.
Currently, there is a massive push away from popular industrial hubs like San Francisco and New York City. There, overhead prices and stringent regulations stifle business growth.
Coupled with the changing face of industry due to the work from home movement, companies have realized that they can afford to be more flexible with the locations of their corporate spaces.
So, where are these organizations going?
Many are picking up and flying south, lured by the sunbelt's low taxes and living costs and high quality of life.
How do we know this? As tenant reps, we have a close eye on how changes in the marketplace influence real estate. We have seen how our clients have prioritized relocating their CRE properties to areas that are conducive to business growth. Accordingly, we have assisted in successfully launching moves away from business-unfriendly cities to business-friendly states.
In this article, we will discuss this phenomenon, including what these states are, what makes them so attractive to corporate America, and why you may want to consider relocating to these areas.
1. Florida
Florida is a central spot for companies moving to the sunbelt. Over 300 financial services firms have already opened up offices within the state in the last few years. As a result, it is no secret why it has earned the reputation of "The Wall Street of the South."
Since the COVID epidemic, prominent names including Citadel, Blackstone, and Goldman Sachs have fled the New York metro area in favor of Florida's regulations. Let's examine why.

Florida's Pro-Business Tax Climate
5.5% Corporate Income Tax

No Personal Income Tax

No Estate/Inheritance/Gift Tax



Office Rents in Florida
CRE professionals or those responsible for their company's budget would be interested to hear how low office rental rates are in Florida. Let's compare them to the typical rent prices of business-unfriendly cities as a control.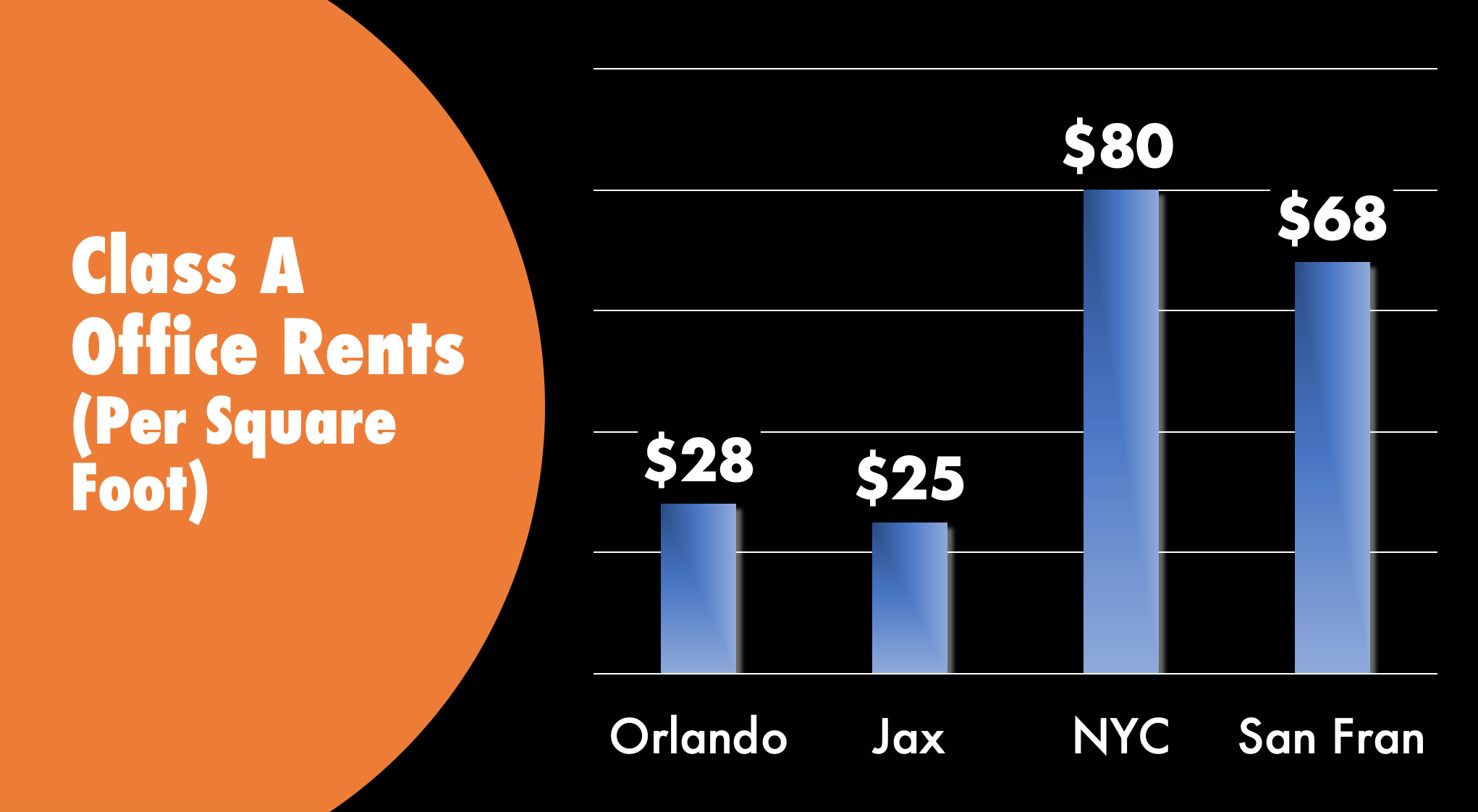 Cities for Relocation in Florida
Florida is home to many top-ranking business cities, giving you many options for relocation. The most popular cities for businesses are:
Orlando

Jacksonville

Fort Lauderdale

Boca Raton

Pensacola

Tampa

Miami

Sarasota




2. Texas
Year after year, Texas is consistently ranked as one of the top-performing business states in the country. Why? Texas offers an array of competitive business advantages, including low gas prices, corporate-friendly tax regulations, reasonable cost of living, affordable office rent prices, and access to one of the nation's quickest growing, skilled workforces.
Home to many Fortune 500 companies, Texas' financial community is so strong that it is currently rated as the 9th largest economy among the world's nations. Let's take a deeper look into the factors that make it such a robust business environment.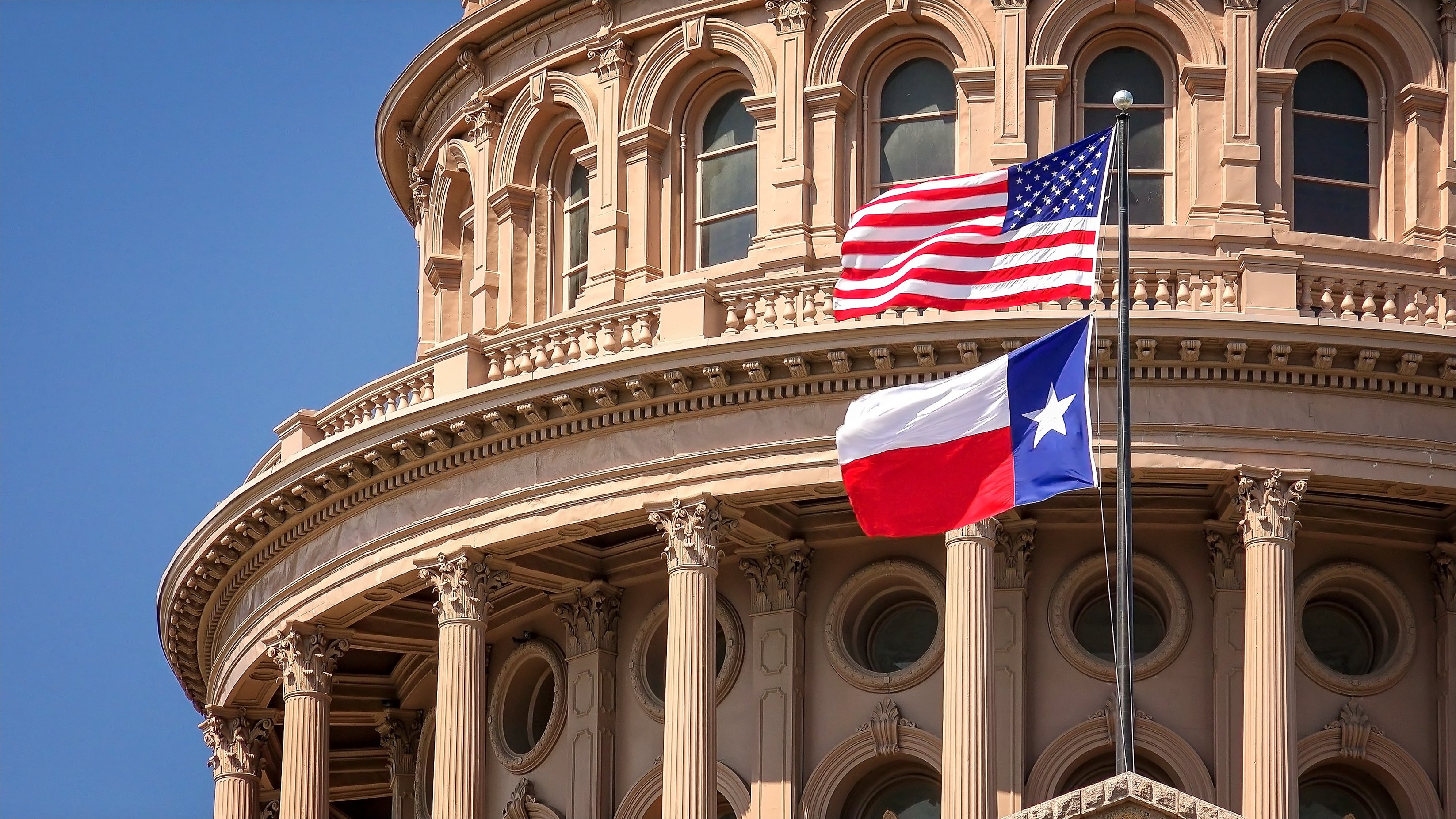 Texas' Pro-Business Tax Climate
No Corporate Income Tax

No Personal Income Tax

No Estate/ Inheritance/ Gift Tax




Office Rents in Texas
Office rents are highly affordable in Texas, another reason why so many organizations are moving their corporate spaces to the state. Let's look at the going price for a square foot of space in cities across Texas compared to NYC and San Francisco.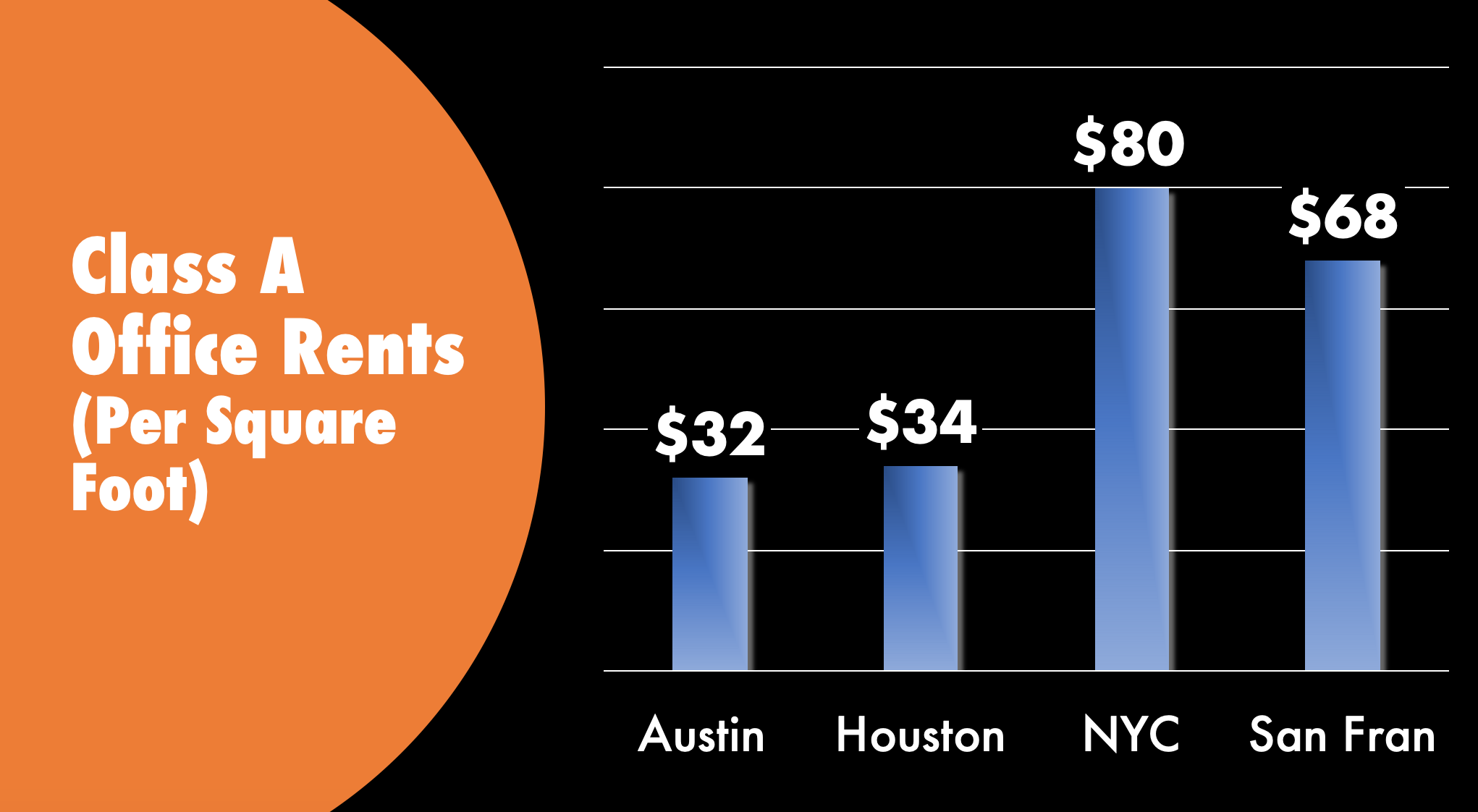 Cities for Relocation in Texas
Texas also provides many business-friendly city options, strengthening its reputation as a top state for business success.
As you travel across Texas, you will find that the culture varies widely across regional differences. However, each location holds the commonality of accessible business regulations. Therefore, depending on the environment you want to provide for your employees, you have abundant options, including:
Austin

Houston

Dallas

San Antonio

Fort Worth

Frisco



3. Tennessee
Tennessee's cost of living is among the lowest in the country. As a result, spenders will have more freedom to stimulate local economies. The power of the dollar is also stronger, further empowering your organization's buying power.
Therefore, Tennessee is a dream for any organization looking to reduce its overhead costs. Since the cost of living is lower, so are the prices of most goods and services. Workforces will require less stimulus to live comfortably.
(US Cost of Living Map Where the National Average is 100)
Being located in Tennessee will allow you to slash the two most significant costs experienced by companies: payroll and real estate. Your budget will thank you.
Tennessee is also home to many household name companies, including:
FedEx

Dollar General

AutoZone

Cracker Barrel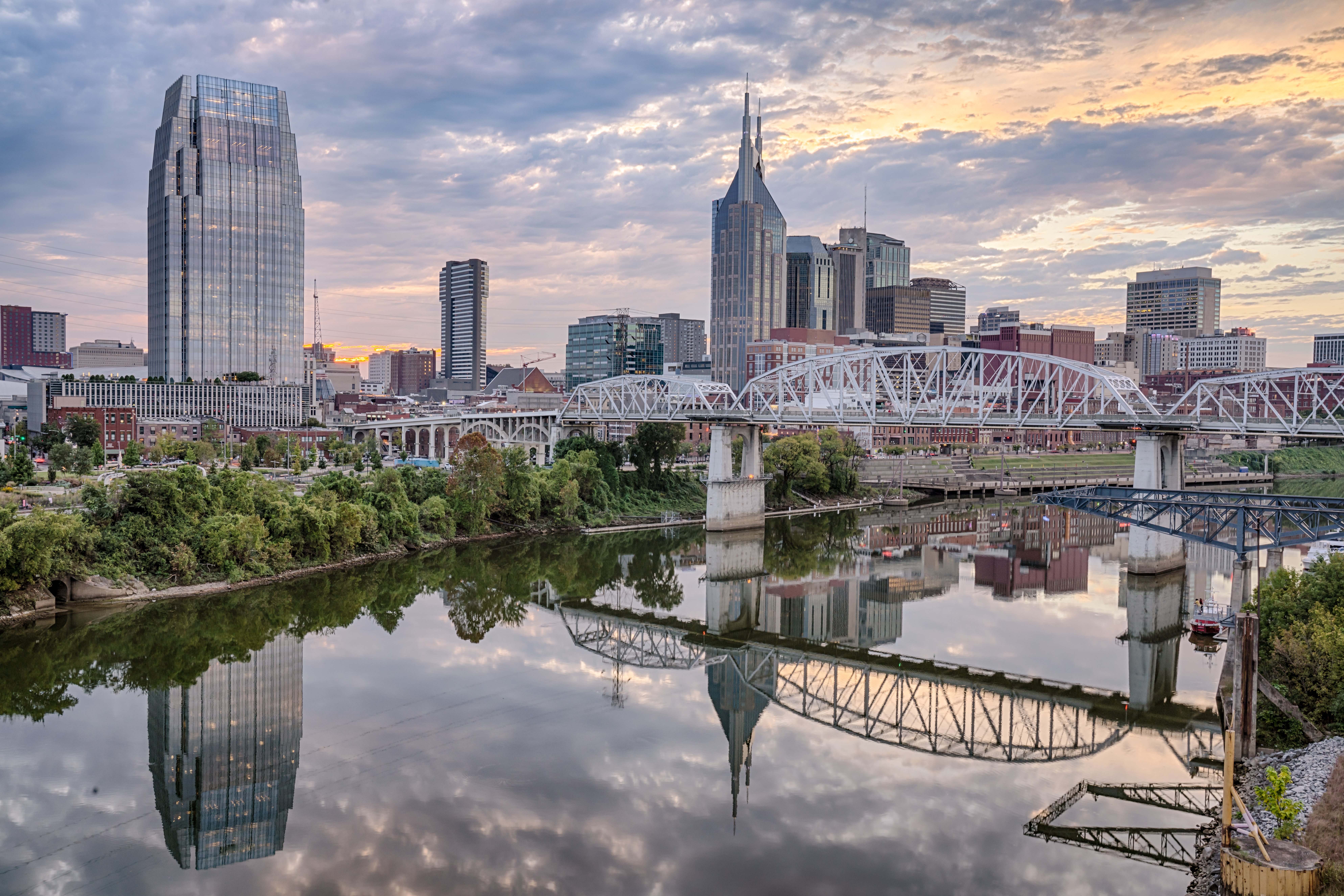 It is also a central location for the healthcare industry, as five of its ten largest companies fall under these services. Let's look at some statistics to understand further why Tennessee is such an excellent spot for businesses.
Tennessee's Pro-Business Tax Climate
6.5% Corporate Income Tax

No Personal Income Tax

No Estate/ Inheritance Tax
Office Rents in Tennessee
The low overall cost of living in Tennessee makes everything else more affordable, including office rent. In fact rates are shockingly low compared to Class A offices in New York that could go for $80 per square foot.
Let's look at some rent prices for cities in Tennessee.
Cities for Relocation in Tennessee
Memphis

Knoxville

Nashville

Chattanooga

Brentwood

Goodlettsville

4. Nevada
Nevada boasts many qualities that make it a business-friendly state. Its environment characterized by low regulation, streamlined licensing and approval process, and beneficial tax regulations makes it an excellent spot for corporate relocation.
Nevada's top tourist sites are crawling with business opportunities. Similarly, it is a home for the hotel, travel, electrical, entertainment, and casino industries If your organization's specialties fall under these categories, Nevada is a particularly welcoming location for headquarters or satellite locations.
Nevada's Pro-Business Tax Climate
No Corporate Income Tax

No Personal Income Tax

No Inventory Tax

No Unitary Tax

No Franchise Tax

No Estate/ Inheritance/ Gift Tax




Office Rents In Nevada
Class A office space in Nevada is priced highly reasonably. Let's look at the going rate for a square foot of office space in different cities.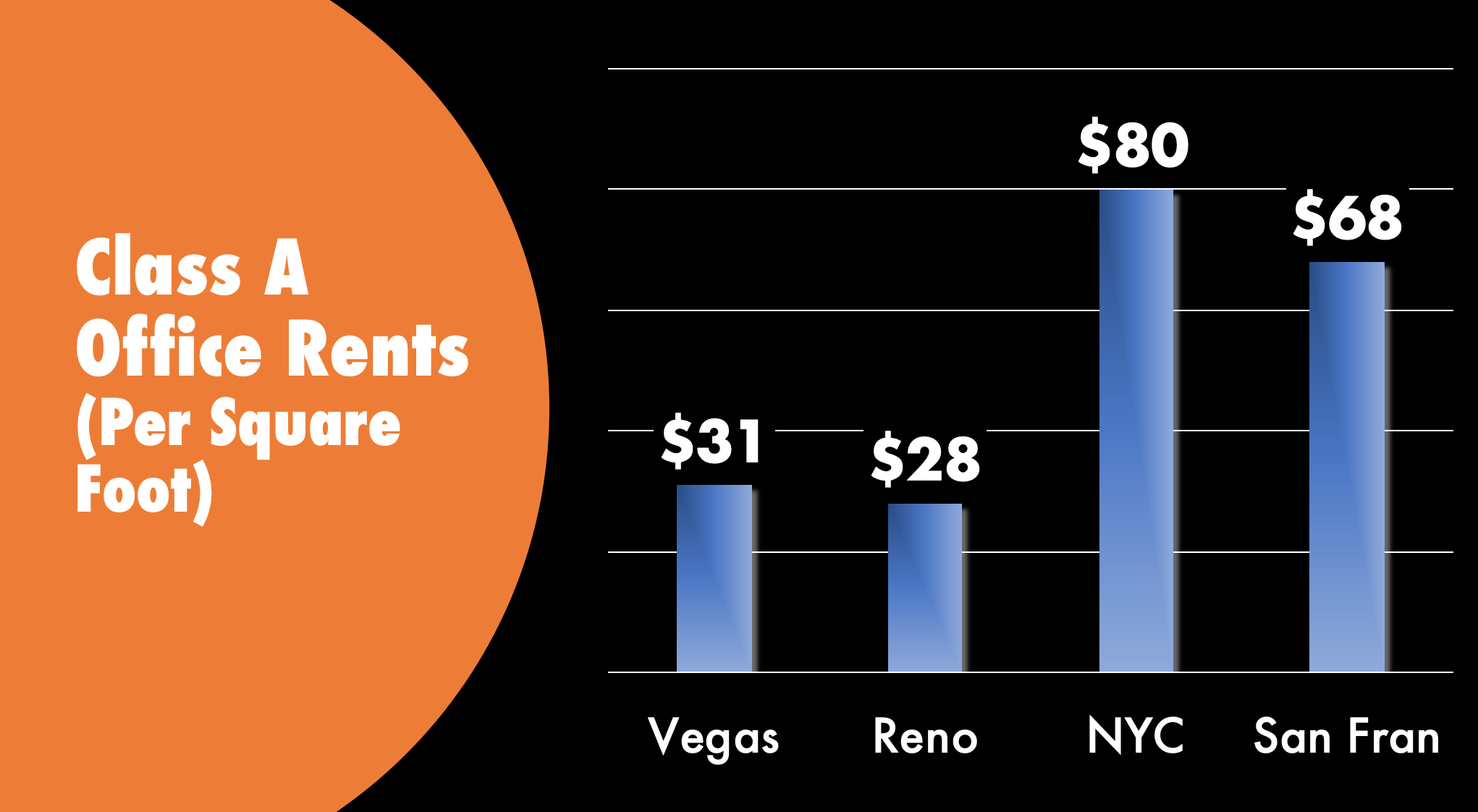 Cities for Relocation in Nevada
Nevada is home to many popular cities. Their populations are quickly growing, making them an excellent spot for businesses looking to expand or recruit talent.
Reno

Las Vegas

Carson City

Henderson




Which are the Worst States for Business?
This discussion on the best states for business if we did not include the areas to stay away from. The states among the worst in the country for corporate success?
California

New York

New Jersey
Their cost of living, taxes, and other overhead costs are the most expensive in the nation, making them nightmares for companies who want to keep the profits they earn.
If you are located in these areas, you could benefit the most from relocation to a business-friendly state.
Why Relocate Now?
Companies currently have more flexibility than ever with the geographic locations of their corporate real estate. If you still have properties, you have the power to critically analyze where there is room for improvement.
Many organizations have already decided that their existing locations are no longer cutting it. By moving to business-friendly climates, they have been able to significantly lower their overhead costs while still meeting their ideal location's property requirements.
As more organizations shift to the sunbelt, the demand will go up. Right now is the optimal time to consider a relocation because the supply is still abundant. It is up to you to get in at the ground level of this opportunity.
How a Tenant Rep Can Help You Relocate
Tenant reps are experts in market knowledge. They know how to find the best spots for relocation, whether a headquarters or a satellite office.
Having assisted corporate clients in moving to the sunbelt, they have streamlined the process to land you the maximum savings and modern features in the most appealing location.
Even if you don't want to relocate, tenant reps can guide you to the decisions that will work for your CRE. Whether this means counseling you through real estate jargon or negotiating on your behalf with your landlord, tenant reps are around to protect your interest solely.
Click here if you want to learn more about whether you should relocate your company!