Moving your company is a time-consuming, costly process, so it makes sense to seriously consider renewing your existing lease for your current space.
Whether you have a pre-configured option or you have to negotiate it anew, a lease renewal agreement is your chance to keep a space that works or change one that doesn't. While it might seem like negotiating a renewal is a simple process that can run on autopilot, your renewal can be even more important than your initial lease.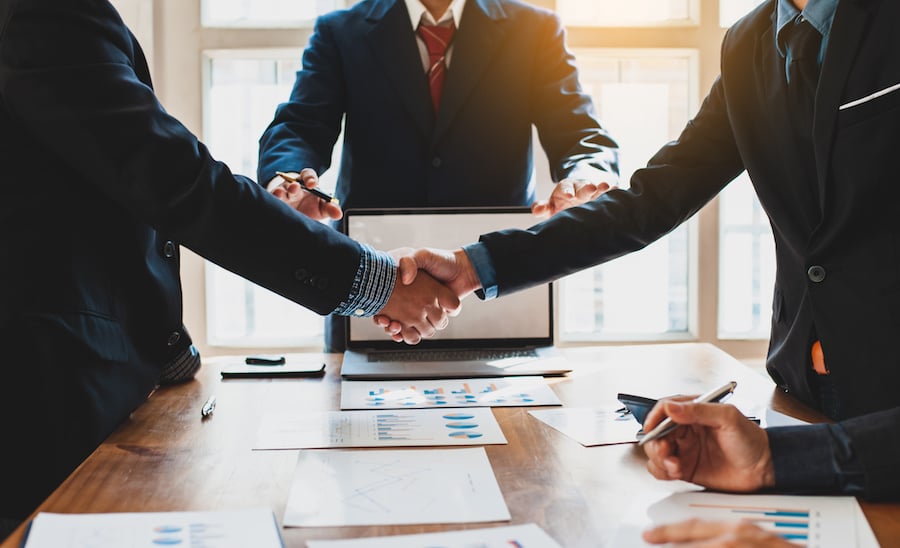 Best Time to Renew?
Determining the optimal time to renew your lease can be challenging. On one hand, your lease has a built-in deadline by which you must renew to retain your rights to your option, and it's important that your critical date management systems keep track of this date. On the other hand, market conditions could make it advantageous to renew earlier. The rule of thumb is that it's best to renew when your landlord needs you more than you need him, but finding that exact time can be challenging. Here are a few tips for your commercial lease renewal.
During the Lease
Just because your lease is in the middle of its term doesn't mean that you can't renew it. You just need to find a reason that is in your landlord's interest to negotiate with you even though it isn't technically necessary. Here are a few situations wherein this idea can be applied:
Impending building sale. Many owners try to stabilize their rent rolls before they sell their buildings. While they might not be willing to reduce your rent, they could be willing to let you lock your rent in for a longer period of time, and you might be able to negotiate a few months of free or partially abated rent in exchange for a renewal.

Major new vacancy. When buildings experience major vacancies, owners frequently want to sure up the rest of their rent roll to ensure that they do not end up with completely vacant property. Your negotiating position can be extremely strong if your lease contains a co-tenancy or "go dark" clause that would otherwise allow you to vacate the property.

Market changes. If changes occur in your market that could make your landlord's position weaker, you can also exploit it to negotiate a longer and more favorable lease. Changes like new competing developments, increased area vacancy or decreasing area rents could all make your landlord excited to lock you in for a longer period.
Early in Your Notification Period
If you don't like to draw your negotiations down to the wire, you can also contact your landlord to renew your lease when your critical date management system informs you that renewal is due. For example, this would occur at the six-month mark if your renewal option is available from three to six months before your lease term expires. Beginning the lease renewal period as early as possible has a few key advantages:
It carries goodwill with your landlord that you might be able to leverage into a better-negotiated solution.

It eliminates the risk of waiting too long and losing your window to renew your space.

If your initial negotiation doesn't go well, you will have a good deal of time to continue working to find an acceptable solution for both you and your landlord.
Near the Drop-Dead Date
As long as you have a properly-configured critical date management system in place to ensure that you don't wait too long, waiting until the last second has some significant negotiating advantages. Putting off a decision until the last second weakens your landlord since they will not only be worried about losing you as a tenant but also worried about not having enough time to replace you. However, the risk you take in using this strategy is that your landlord could choose not to renew your space. In this instance, you could end up without adequate time to move your business. As such, this strategy is best used if you have an acceptable alternative. That way, your worst-case scenario is that you move to a space that you like as much or better.
Note: This is the least recommended way of handling these types of situations. Researching alternatives is always best done with plenty of time to make a decision on renewal options.
Commercial Lease Renewal 101
When the time comes for a commercial lease renewal, it might seem like a simple process. The decision to stay simplifies the process since you won't need to tour sites, and, especially if you have a renewal option, negotiating the price and terms is usually easier, as well. However, if you look at staying in your space as being the same thing as moving into your space again, the importance of the process comes clearer. Treating a commercial lease renewal as if it was a completely new lease lets you take full advantage of the freedom to change to potentially save money or improve your terms.
Start Negotiations Early
Remember how long it took to complete your original lease negotiation?
A commercial lease renewal will also be a lengthy process. Starting early can help to ensure that you make the best possible decision for the future of your company and have plenty of time to renegotiate. Don't make the mistake of thinking that the renewal process will be quick and easy. Leave yourself enough time for back and forth negotiations with the landlord to ensure that you don't end up having to sign a less-than-ideal contract in a time crunch.
The ever-changing nature of the commercial real estate market may provide you the opportunity to renegotiate your lease early. Hence, it is essential that you constantly monitor the market for opportunities. You ca use these openings as a leverage wen negotiating your lease renewal.
Familiarize Yourself with Current Market Conditions
Take some time to research the current state of the commercial real estate market in your area.
Are occupancy rates higher or lower than they were when you originally signed?

Have property values and rental rates increased or decreased?

Has new construction changed the hot spots for commercial leasing in your area?

Have any buildings been renovated recently?
The answers to these questions can help you make the right decision about renewing or moving and give you insights that will prove valuable during the lease renewal negotiation if you do choose to stay.
The commercial real estate market is always changing. Chances are, the market looks a lot different than it did when you originally leased your office space. Take the time to get to know the market as it currently stands. Are spaces like yours in high demand or are there many vacancies in your area? Have rental rates risen or fallen since you signed? Knowing the answers to these questions will help you negotiate more successfully.
Assess Spatial Needs
Before you discuss a renewal with your landlord, take the time to assess how well your office is currently working for you. Are you using all of the available space? Is the office filled to capacity with no room to grow? If your spatial needs have changed, you may want to increase or decrease your square footage or consider looking elsewhere.
Evaluate the Option
When you have a pre-negotiated lease renewal agreement, you are in the driver's seat. Your agreement specifies the terms that you have to follow to stay in your space. This means that you know that your landlord has to renew you, as long as you follow the terms of your option.
However, you shouldn't blindly agree to those terms. In many cases, tenants can negotiate a better deal than what is offered in their renewal clauses.
Abstract Your Lease
If you've never abstracted your lease, it's wise to do it before a commercial lease renewal. Even if you have, it's a good idea to do it again. The reason for this is that it's common for companies to forget about some of their provisions in their lease over time. Something that was acceptable to you might not be any more seven years later. Doing an abstract force you to sit down and carefully re-read the document so that you know exactly what you're about to renew.
Weigh Improvements vs. Moving
If you find that there are just one or two glaring problems with otherwise perfect office space, negotiating a lease renewal with tenant improvements or a period of free rent that would allow you to pay for improvements yourself may be the way to go. There is a large incentive for landlords to keep existing tenants, so you will have an edge to ask for improvements or rent abatement during the negotiation.
See What Else is Available
Even if you feel certain that you don't want to move, it doesn't hurt to see what else is available on the market. You may be surprised to find that moving to a new office would be better for your company in the end. If not, you can still introduce competition into the negotiation process by telling your landlord that you're able to get a better rate or more concessions elsewhere.
Researching the alternatives in the market help you uncover terms that other landlords are offering their corporate tenants which you can use as leverage when negotiating your lease renewal. These terms may include: less debt, lower taxes or more desirable amenities.
Be Prepared to Counter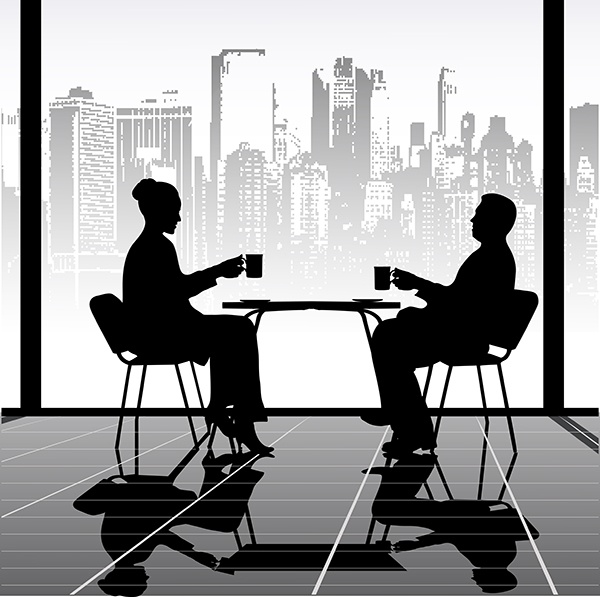 Just like original lease negotiations, renewals are usually a lengthy process. You should consider the proposal that you're given by the landlord to be a starting point for discussions and be ready to counter.
This is a good perspective to have when approaching lease renewal negotiation, especially when the landlord proposes an offer that may be insulting. Instead of getting, you counter the offer.
Renegotiate Everything
When you're ready to do your commercial lease renewal, use your market data and the broker that is helping you to renegotiate as many terms as possible in your favor. If you have an option, it usually isn't binding on you. In other words, you can sign it if you want to, or you can negotiate a more attractive renewal. You're just as wide open as you would be if you had no option. The difference is that, with one, you're guaranteed the ability to renew at pre-set terms and conditions.
That being said, just because you have a lease renewal agreement in place doesn't mean that you have to use it. When it comes time to renew, start early enough that there isn't any risk that your option will expire (if you have one), and see what you can negotiate. If the market has changed since you signed your original lease and got your option set up, you might be able to find a better deal. Landlords will also frequently throw in some inducement to renew -- like some free rent or tenant improvement (TI) money -- especially if they really want you to stay. Generally, think about your lease renewal option as the worst deal that you can get, and hope that you can get something even better!
Don't Bank on Good Relationship.
Assuming that your landlord will take care of you or give you a good deal because of your relationship is a mistake. Often, landlords offer new tenants much more lucrative deals than existing ones.
Hence, it is essential that you do not go into a lease renewal by giving your landlord the impression that you want to stay in your current office space. This may be used against you in the negotiation process. For instance, the landlord may deny your requests and even seek less favorable terms for your business. It is better to take a strategic approach towards lease negotiation, so your landlord can see that you have done your research and are in a good position to negotiate.
Hire a Tenant Rep Professional
As you can tell, there is a lot more to a lease renewal agreement than just sending a notification to your landlord and signing on the dotted line. With this in mind, it is always in your best interest to work with a skilled tenant representative throughout the leasing process. Just as he or she can help you negotiate an optimal lease when you first move in, your broker's advice can help you continue getting the best possible deal as you move through the renewal process.
Because your landlord will be looking out for their own interests during the negotiation process, it's important that you have an expert on your side. A tenant rep broker can act as your advocate and help you get the best possible deal. Plus, a tenant rep can provide insight into current market conditions and match you with available offices to tour.
Conclusion
If your office space seems to be meeting your business needs, you're likely considering a lease renewal at the end of the contract term. After all, moving is costly and time-consuming. While renewing a commercial lease could be your best option, the way that you proceed with the lease renewal process will ultimately determine whether or not you receive a favorable deal going forward.
Check out these other articles:
Subscribe to our blog for more CRE tips!