Yet another industry titan is about to spend big money to shrink its footprint. Google just announced that in the first quarter of 2023 alone, it will incur $500 million in costs related to slashing office space.
Google is taking quite a big step back to move in line with long-term profitability. But the thing is that it's not the only company to do so. Read about the continued office utilization crisis, what companies are suffering, and what you can do about it.
Cutbacks are Coming
Companies everywhere are being more careful about their spending decisions. But what's really scary is that it's not just small businesses; it's our countries most profitable mega-organizations and thought leaders for the corporate world.
Since commercial real estate it is typically the second most significant cost a company has, it garners a lot of attention when it's time to cut costs. This is even more so because for many organizations, it is unclear where the future of commercial space lies. With so many large-scale companies cutting down their spending by shedding underused space, the tide has turned to limited in-person offices that are closer to ideal space utilization.
Google is the most recent name to do the same. Representative, Ryan Lamont recently explained the company's move to cut its footprint following its massive 12,000 person-strong layoff.
"We're ending leases for a number of unoccupied spaces, and will work to consolidate under-utilized spaces in the future"
-Ryan Lamont, Google
Anyone getting déjà vu yet?
Companies Closing Offices
If this sounds familiar, it's because it is. It's not the only large move to send shockwaves through the commercial real estate industry.
Within the last few months, Meta estimated that it will shed space going forward and will shell out about $2 billion to do so.
Dave Wehner, Meta's chief financial officer explained that the company is prepared to undergo "significant changes across the board to operate more efficiently… and increased scrutiny on all areas of operating expenses."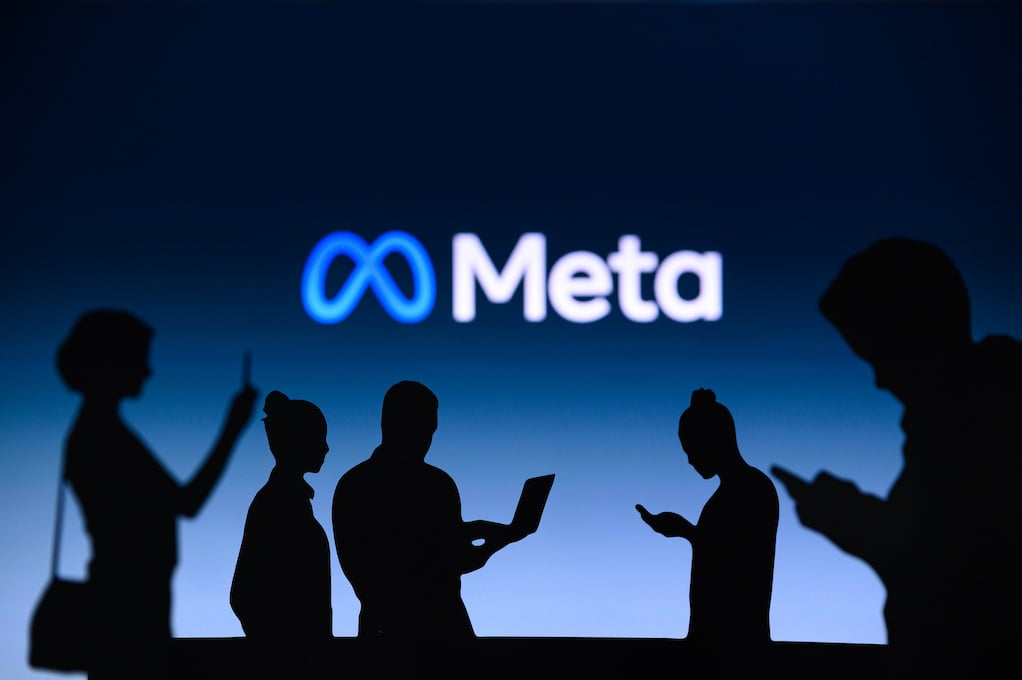 But with WeWork, Pinterest, LinkedIn, and other major players being forced to make similar announcements, the news cycle is getting used to office closings as a fact of life in the new world.
Bad Office Utilization
These moves of course, do not exist in a void because an "Office Apocalypse" is a self-fulfilling cycle.
Many companies now have underutilized office space, as most of their employees are working from home. They are also dealing with high interest rates and the economic conditions of a recession. As a result, many corporations are obviously looking to make cutbacks, and now the lease signed five years ago may no longer make sense.
But, at the same time, as we saw with Google, Meta, and hundreds of others, layoffs are becoming more common. But consider what happens if an already underutilized office space withstands personnel cuts? The space utilization will drift further from its optimal conditions. So, layoffs are a specious fix. You'll essentially be paying for spaces that are even further from your ideal space utilization.
With so many companies experiencing the same issues, it has wreaked havoc on the overall CRE field. Widespread vacancies and booming sublease rates are a symptom of the fluctuating office role. In fact, according to data from Moody's analytics, things are really getting worse before they get better.
The country hit a new high for office vacancy rate, 18.7%. Before that, the pandemic peak in both the second quarter of 2021 and third quarter of 2022 was 18.5%.
-Data, Moody's Analytics
Poor office utilization is an epidemic and companies are prepared to shell out big cash to make things right. But optimizing a portfolio doesn't mean just cutting space. It means taking a hard look at your assets to know what spaces could be afforded to be cut.
Location, Location, Location
Google said it best. They're essentially taking a harder look at their portfolio, streamlining where available, and culling the space that's no longer in their long-term best interest.
Unfortunately, for California, a lot of this space is there. Read about the other Top States with the Most Outbound Moves.
And we hate to rub salt in the wound too but take a guess in which Californian city most of the terminated leases were located….That's right, San Francisco.
This speaks to another branch of post-pandemic CRE evolution: Companies that do want to retain their physical working spaces are looking for new qualities in those spaces.
Rather than the prestige of a centrally located metropolitan office, affordability, comfort, safety and convenience are now prioritized. This comes as major metros like San Francisco are experiencing massive outbound moves from not only businesses, but residents too. Talent bases are slowly and surely migrating out of cities, driven by both rising costs and workplace flexibility. Businesses are taking note and jumping on the bandwagon.
According to a report by Savills, 32.1% of San Francisco office space is available. That is about one third of the total available offices on the market.
Google's Ryan Lamont explained their indirect reasoning behind pulling out of the Bay Area,
"Our campuses remain a cornerstone of our culture, but we're working to ensure we invest in real estate efficiently and that our investments match the current and future needs of our hybrid workforce."
- Ryan Lamont, Google
So, the role of the office does have a future (at least for Big Tech), but it may be in a new location. Companies are taking the steps to watch the market, identify where they can make improvements, and not hesitating to take action. As a corporate tenant, you should be doing the same.
Promise for Office Future
All is not lost. Yes, we are in the midst of the Office Apocalypse, and may be for a while longer, but CRE activity is expected to surely and slowly return to normalcy.
GlobeSt put it positively,
"Ultimately, stabilizing utilization rates will make office leasing and tenant occupancy rates recover, even though office is likely to be the laggard sector in 2023…
Office vacancy rates will likely tick down after 2023, with construction pipelines diminishing and the number of office-using employees growing in the years following 2023."
-GlobeSt
So, in the meantime you can use this utilization crisis to your advantage. Streamline your portfolio. Whether this means downsizing, not renewing your office leases in expensive cities that no longer make sense, combining satellite properties, or anything else - there has never been a better time for corporate tenants to make moves.
Corporate tenants have more freedom than ever to negotiate a great lease. Not a good lease, a great lease. The market is inundated with underutilized or vacant space. As landlords compete to fill their properties, they are offering more favorable terms, lower prices, and more generous incentives.
This means if you are looking to extend or expand your tenancy, you will be put on a pedestal. Corporate tenants are now in the perfect position to create competition for their tenancy, leveraging its value to the fullest extent. You can achieve your best deal with skillful negotiation (or renegotiation if you want to stay in the buildings you are already in now).
There's never been a more critical time to streamline your portfolio. And when you go into negotiations for new locations or renegotiations on existing locations, you need a high level or CRE knowledge and level of preparation. This is all the more reason why you should work with a True Tenant Rep™ at iOptimize Realty®. We are unbiased experts with 3+ decades of improving the portfolios of our corporate clients, saving them millions on their CRE transactions, all while saving them 90% of their valuable time.
Let us help you understand our saying, "Stress Free CRE™"
Talk to a True Tenant Rep™ at iOptimize Realty® today.