If you want to save money on your Corporate Real Estate, it's as easy as working with the 3 R's:
Right-sizing
Renegotiating
Relocating
Using these techniques gives corporate tenants a surefire basis for reducing the cost of their real estate portfolios while maximizing the efficiency of each property. So let's learn a little bit more.
Right Size Your Space
By right sizing their space, corporate tenants have the opportunity to achieve significant cost savings. Because now, many companies find themselves occupying more space than they actually need.
Times are different. The work from home movement has downgraded average office occupancies to a fraction of what they used to be.
The shifting landscape from remote working arrangements also means that your team members may be scattered throughout the country. When companies adopted WFH policies, many Americans used this as an opportunity to exercise a new work / life freedom, even moving to lower costs states where the power of the dollar goes further. So, companies looking to enforce mandatory return-to-office policies now have to grapple with reigning in employees from their new cross-country arrangements… And good luck with that. The landscape has indefinitely shifted and those who don't need to work from the office, likely never will because other employers will give them the option to continue working from home.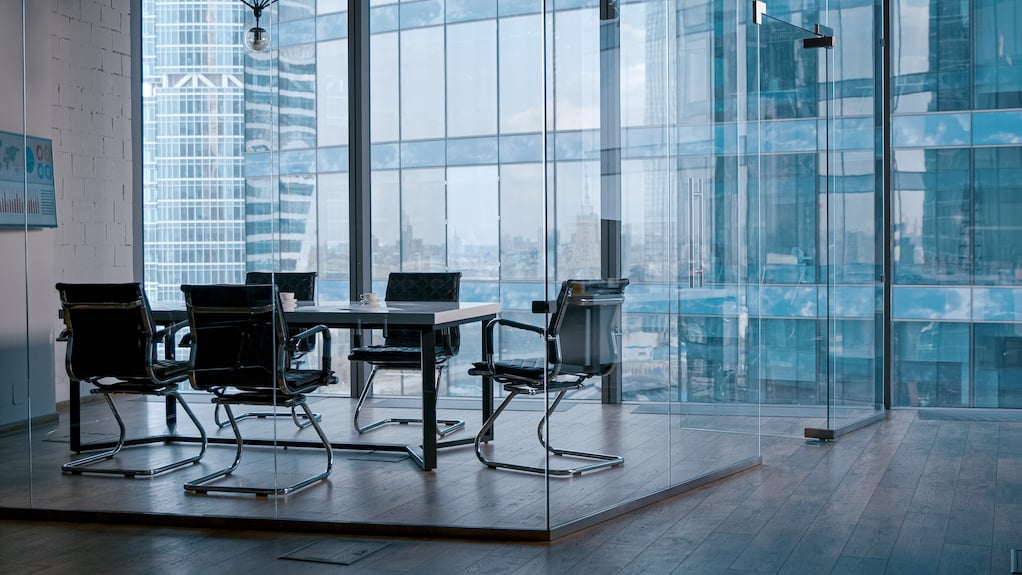 Read about How to Right-Size Your Hybrid Office.
And on the employer side, businesses are saving more corporate funds than ever streamlining their footprints and assessing where the portfolios can become a more efficient expense. Right-sizing involves analyzing various factors such as workforce size, operational needs, and future growth projections. By understanding their specific spatial requirements, companies can identify opportunities to downsize or reconfigure their space, eliminating wasted square footage and associated costs.
The benefits of Right-sizing are multifold. Firstly, it allows companies to reduce their base rent and operating expenses, resulting in immediate savings. Secondly, it improves space utilization, maximizing productivity and enhancing collaboration among employees. With a more efficient layout, companies can eliminate underutilized areas and create functional work environments tailored to their unique needs.
But, let's face it, your landlord probably won't be willing to cut your square footage right off the bat. So, let's talk about how Right-sizing becomes more of a possibly though successful negotiation.
Renegotiate
In a pre-COVID leasing environment, companies would sign a ten-year lease or so and only revisit it a year or two before its expiration. However, changing times have also changed the way savvy tenants treat their portfolios.
With rampant office vacancies, low occupancy rates, and dismal economic conditions, landlords have never been in a hotter seat. In some metropolitan regions, office occupancy lingers around 50% of what it was several years ago.
The silver lining as a corporate tenant is that now is the time to seize your best opportunity for low CRE rates. But to do so, tenants need to do two things (that go hand-in hand)
Work with an unbiased market expert
Generate competition for your tenancy
Work With a True Tenant Rep™
When it comes to renegotiating your lease, don't get caught in the web of conflicted brokers. Working with the landlord's broker might seem like an easy choice, but it's a risky move that could cost you more than in just base rent, but also in lost concession packages, dangerous lease terms, expensive rent escalation rates, and other tactics. Simply put, you don't know what you don't know. And by working with a conflicted broker, you'll never know where and how you may be getting gauged.
Those brokers are wired to prioritize the landlord's bottom line, not yours.
To protect your interests and secure the best deal, it's it is crucial to work with the right people who genuinely have your best interests at heart and a legal fiduciary to serve you, the corporate tenant. With the expertise squarely focused on your success, a True Tenant Rep™ can navigate the leasing battlefield armed with market surveys and comprehensive research.
Because, when partnering with a True Tenant Rep™, you gain access to their expertise and resources, including in-depth market surveys and comprehensive research. They can identify three to four times the amount of suitable properties that align with your requirements, enabling you to make stronger and more informed decisions. True Tenant Reps™ provide unbiased guidance and negotiation strategies to maximize your leasing outcomes.
So, you can say goodbye to wondering whether you found the property that truly matches your interests...Because no stone goes left unturned. In finding you three to four the amount of sites, this includes properties that you may haven't initially considered, opening the possibility for stronger potential matches. They'll ensure you make informed decisions and gain the upper hand during negotiations.
When it comes to renegotiating your lease, don't settle for anything less than a tenant representative who will fight tooth and nail to protect your interests. With their expertise and unwavering dedication, they'll ensure you secure the most advantageous terms and price in the market. It's time to outsmart the game and come out on top. Learn What a True Tenant Rep is (And What to Avoid).
Generate Competition
Leverage the value of your tenancy to your advantage, and the most skillful way to do this is put more pressure on your landlord by sourcing alternative competition.
By expressing interest in multiple properties simultaneously and allowing landlords to compete for your business, you create a situation where multiple parties are more likely to offer attractive incentives and favorable lease terms.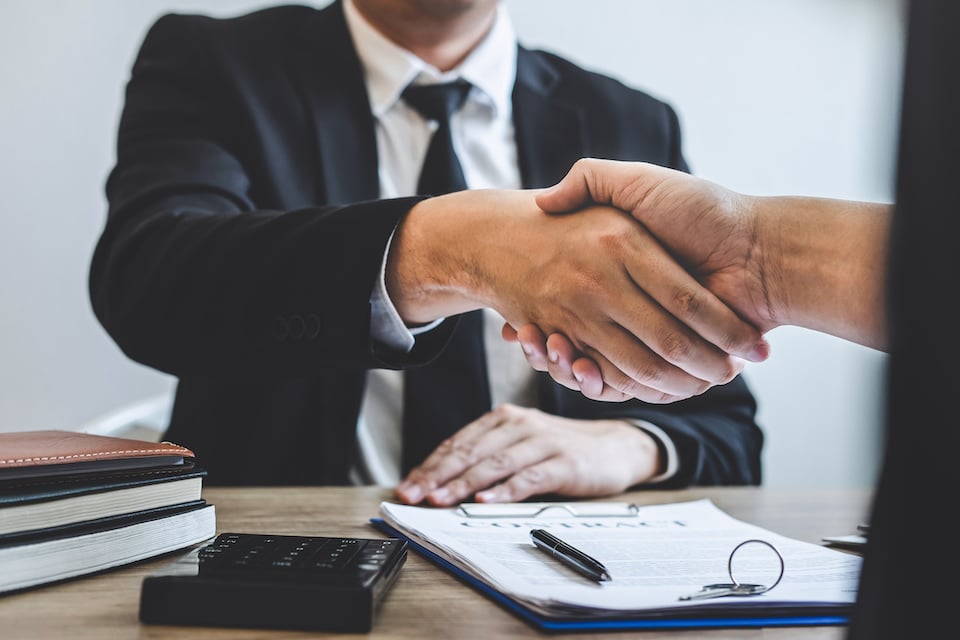 Remember, the effectiveness of generating competition and increasing your negotiation leverage depends on the importance of your tenancy to the landlords. Several factors will influence your desirability to the landlord including vacancies in the market, vacancies in their building, occupancies in the area, sublease availability, etc.
The CRE environment to renegotiate is tenant-favored right now. So why not remind your landlord? If you have alternative offers, you can show your landlord what others are willing to do for your business and incentivize them to make their deal all-the-sweeter.
Because landlords can't afford to lose business right now.
Let's say that they have 80% of the building leased, but its only running at 50% occupancy. If any of those leases are reaching their expiration, you know that they're getting nervous, because if companies are renewing, they're most likely wanting to reduce their footprint in accordance with their occupancy.
And if several of their tenants no longer see the need for holding on to the same office space, they're in big trouble, now confronted with having to market, fill, and renovate the space for new tenants… That is if they can even find a new tenant. Because the trend is toward downsizing, and many tenants are already looking to offload space by subleasing. This has created an oversaturated sublease market where new tenants can scoop up premium office space (usually in shorter-term and smaller leases) for a fraction of the price should they lease it as the main tenant.
So, landlords aren't only competing with the record available office space on the market, it's the sublease space as well. So do the two of you both a favor and renegotiate as early as possible. Give them some peace of mind that you'll provide them with guaranteed income, and they'll likely be willing to play ball with any demands you have.
This also works with renewals. Align yourself with a good tenant rep and arm yourself with the appropriate market intelligence to start early and treat any renewals with the same scrutiny that you would in a new lease.
Learn About the 11 Mistakes to Avoid During Commercial Lease Renewals:
Relocate
If your landlord won't give in and you're nearing the end of your lease or if you want to implement your new right-sized footprint and tenant-favored leasing demands, consider relocating. Relocating can mean taking advantage of the lower taxes and costs of business-friendly areas, but also properties down the street or in the suburbs.
To get the most competitive deal, you shouldn't just understand the market position in your area. Expanding your scope to regions of higher vacancies, lower taxes, and lower living costs is a great way to secure premium office space for likely far less than what you're paying in your current lease.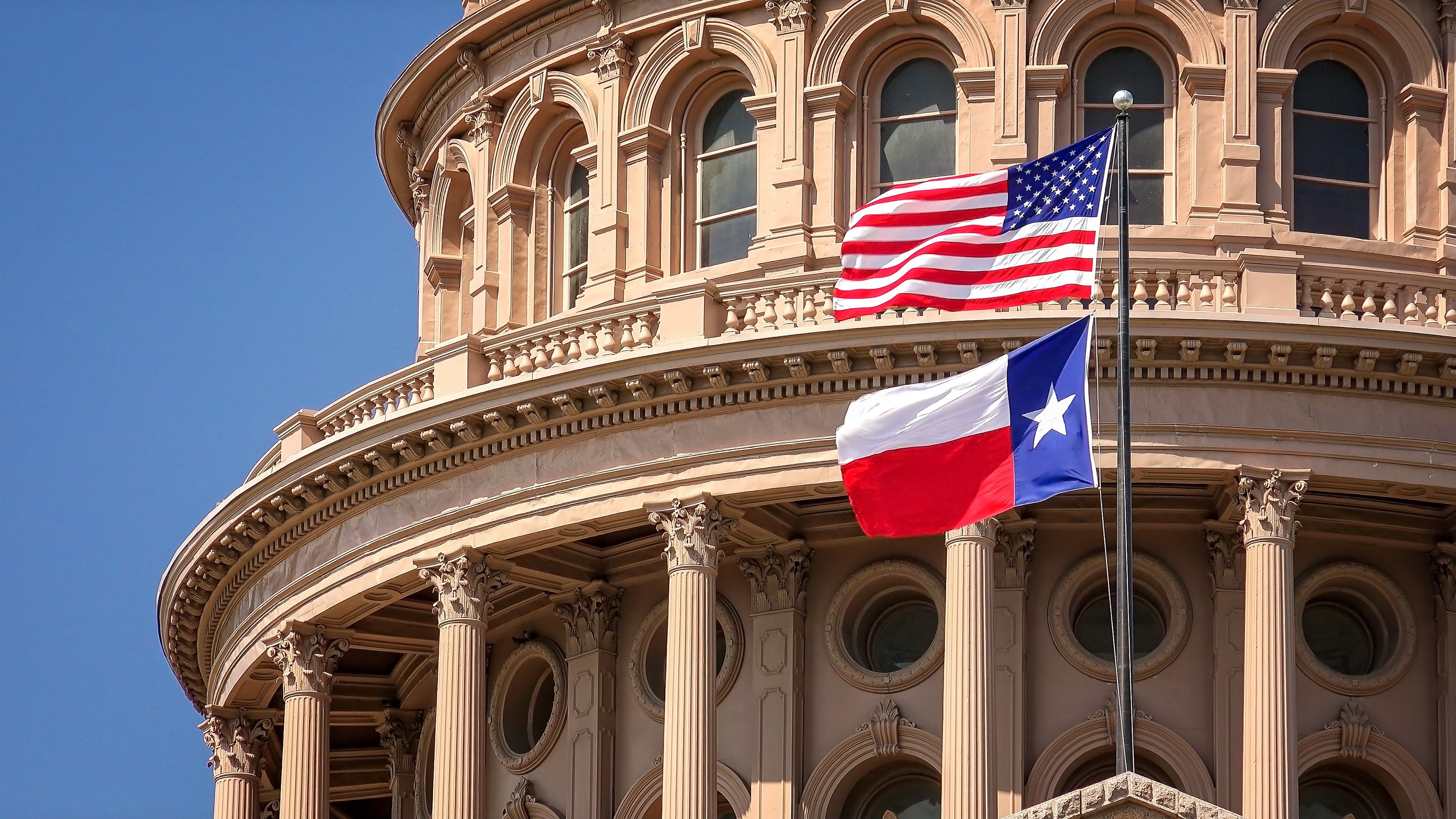 In recent years, Texas has witnessed more corporate expansion and relocation than any other state.
For example, businesses can reap significant benefits by relocating to low or no-tax states. These regions are experiencing an influx of corporate real estate because they typically offer favorable tax structures, including lower corporate income tax rates, reduced or eliminated state-level taxes on personal income, and exemptions or deductions for specific industries or activities. This translates into more retained earnings for businesses, allowing them to allocate funds towards growth, investment, and innovation.
Working With the 3 R's
Harnessing the power of the Three R's - Right-Sizing, Renegotiating, and Relocating - is the key to unlocking substantial savings in corporate real estate.
By evaluating and optimizing space requirements through right-sizing, businesses can eliminate wasted square footage and reduce operating expenses. But this demands renegotiating leases with the assistance of a tenant representative, which in turn ensures that companies secure the best possible terms, avoiding costly pitfalls and maximizing concessions. Similarly, generating competition among landlords increases negotiation leverage and incentivizes favorable lease terms. And in some cases, relocating may be your company's best option to reducing your overhead through smart CRE decisions.
All said and done, corporate tenants have immense power right now to reassess their portfolios to bring about savings. If you're looking for new space, there's never been a better time, so get prepared. Enroll in the free course below to learn everything corporate tenants need to find the best office space for the best pice.